EA's NBA Live 10 to be updated Oct 20th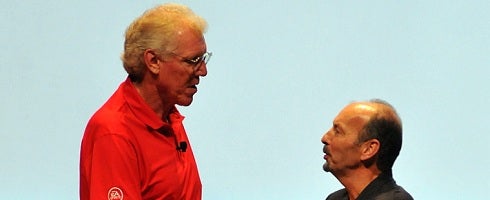 EA Sports is in the process of making last year's game – NBA Live 10 – relevant for players looking to the upcoming NBA season. The latest step: announcing details of a update scheduled for October 20.
From the EA Sports community site:
- All rosters have been updated to reflect the 2010-2011 NBA season
- The 2010-2011 rookie class has been included in the update
- There will be DNA Updates throughout the NBA Regular season. Expect the first update to arrive two to three weeks after the NBA regular season begins
- All the player ratings have been updated
The bad news for purists: the "frankeNBA Live 10" won't feature updated uniforms, nor any gameplay changes.
Further, the "Dynamic Season" function will lie dormant, possibly because there's nothing too dynamic about playing last year's game.
NBA Elite was delayed recently because of what EA Sports head Peter Moore described as "concerns about gameplay polish".