Dragon's Dogma: Dark Arisen is going cheap on GOG, will steal your heart in more than one way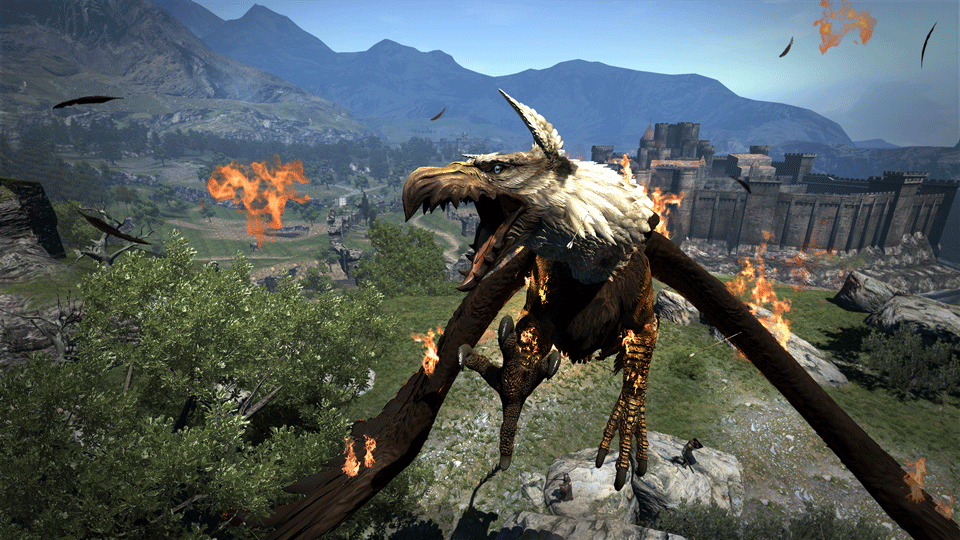 Dragon's Dogma is one of the best RPGs of the last generation. Don't miss out.
Dragon's Dogma: Dark Arisen, the definitive version of Capcom's amazing RPG, is currently selling for 60% off to celebrate its release on GOG.
This seems like a grave injustice, as Dragon's Dogma is definitely worth paying full price for - but also a blessing, because the more people who play Dragon's Dogma, the better.
At the start of Dragon's Dogma, a dragon steals your character's heart and carries it away. This sounds a bit romantic but it's definitely not; the process is fairly traumatic. This is only the start of the fun, however, as you and your fully customisable AI companion set out on a merry quest to tackle enormous beasties, explore some champion combat and RPG systems, and generally have a good time.
The AI companions - pawns, in the game's terms - learn behaviours based on how you use them in battle, and can be traded around with other players. The sheer variety of classes, weapons and pawns on offer means Dragon's Dogma offers enormous flexibility of build and party composition, and you'll need it, because some of the fights are incredible.
Dragon's Dogma: Dark Arisen arrived on PC in January 2016 with all sorts of improvements over the original build, and is coming to PS4 and Xbox One soon. If you're taking advantage of GOG's discount to dive in for the first time, check in with Capcom's top five tips for Dragon's Dogma.
We woof on enough about how Dragon's Dogma is Very Good and You Should Play it, so let's cut it short now.