Dragon Age: Inquisition banter rate to increase in next patch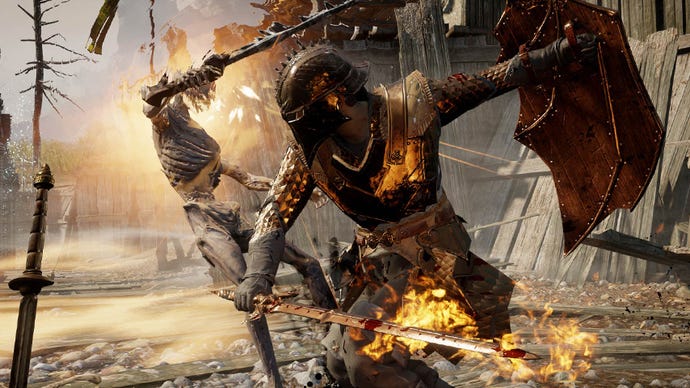 Dragon Age: Inquisition has a number of bugs which can prevent players from progressing, but they've just been handed a death sentence.
The next Dragon Age: Inquisition patch is mostly designed to squash progression bugs, but BioWare announced in a blog post that patch 1.03 will also resolve a low banter rate issue.
"Based on feedback from our players, we tweaked the banter system to be less random in order to prevent extra-long periods of silence," he developer said.
As for those bugs, you also find problems with Dorian, Sera and Solas's personal quests have been fixed.
In multiplayer, the problem where keys don't drop will be rectified, and there's a new Destruction route.
Full patch notes available through the link above. The update has not been dated.
Thanks, GameInformer.