Former BioWare Writer Mike Laidlaw Sheds More Light on Dragon Age 4's Development, Possible Story
Mike Laidlaw talks about former plans for the Dragon Age series, and his thoughts on leaving BioWare behind.

This article first appeared on USgamer, a partner publication of VG247. Some content, such as this article, has been migrated to VG247 for posterity after USgamer's closure - but it has not been edited or further vetted by the VG247 team.
BioWare's much-loved Dragon Age series is in a strange place right now, much like Bioware itself. If the games progressed as former BioWare lead writer Mike Laidlaw initially planned, where would the story travel? Laidlaw himself laid out some of his ideas during a conversation at GDC 2018. He also shared his thoughts on leaving BioWare behind.
Under Laidlaw's direction we might've learned a more about Solas, the elven apostate who played a large role in Dragon Age Inquisition (which Kat enjoyed) and its Trespasser DLC. "Post-[Dragon Age: Inquisition Trespasser DLC], there's obviously a route to go with the Solas revelations," Laidlaw says. "If you've played Trespasser, you will know what logically will follow." The idea of possibly following Solas into Dragon Age 4 is intriguing, as the Dragon Age games aren't direct sequels of each other.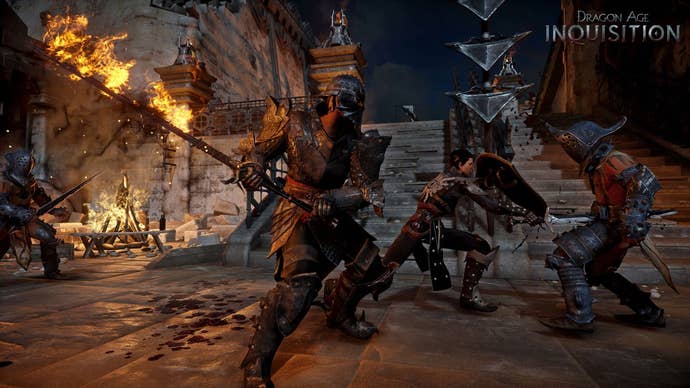 Ultimately, Laidlaw felt it was time to leave BioWare behind regardless of Dragon Age's loose threads. "I wanted to try a new challenge, and I knew that [the staff reassignments] would change the date," he says. "I was going to have a very small skeleton crew, and I'm lucky because Patrick Weekes is an exceptional lead writer, Daniel Kading is an exceptional lead designer. There were two very veteran designers who could hold a vision, and it was going to move down to a very small team.
"I thought if I'm ever gonna go, this is the least disruptive time for me to leave. So I would be stunned if whatever plan I had remained completely unchanged."
Whatever happens to Dragon Age in the future, though, Laidlaw isn't worried because BioWare's respect for the series' lore runs deep. "The creative leads need to be present and guiding, and the team needs to do whatever they're passionate about," he says. "I don't have any fear that they'll change the world because there's a pretty deep respect for what it's done."
That's not to say Laidlaw isn't curious about the Dragon Age reboot. "Very likely they went through a redesign phase, that's pretty normal. And I've heard reboot, but I'm not sure what that means contextually," he says. "I would find it unlikely to be a new Star Trek kind of thing. It's more likely that the existing plans will be re-examined in light of existing leadership."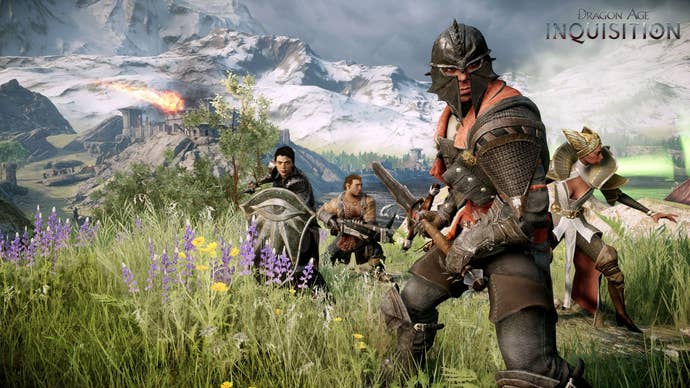 Given BioWare's focus on the upcoming Anthem, there's still a chance Dragon Age might get left behind, and Laidlaw would hate to see that. "There are so many more stories to tell. I don't think [Inquisition] was a perfect game. I think it was a game that taught us some really good lessons," he says. "However, I would be happy and proud to have been involved in all of the Dragon Ages at that point. I think it would be a shame to set the world aside at this point.
"[W]henever it's finished, it's gonna be weird. It's gonna be very strange because that was a significant part of my identity for the better of a decade. And yet I'm really enjoying what I'm doing now."
[With reporting by Kat Bailey]