You should be hearing a lot more banter in Dragon Age: Inquisition, apparently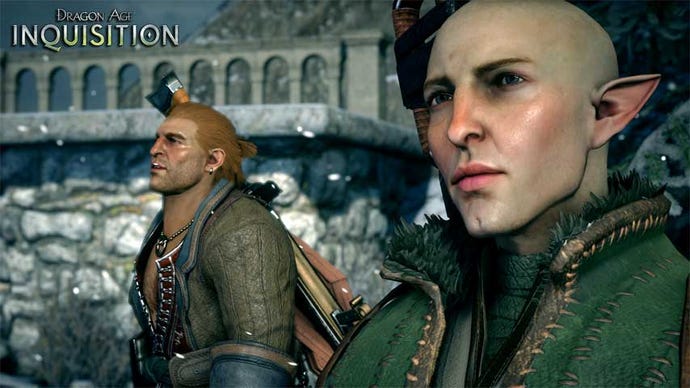 Dragon Age: Inquisition characters who refuse to get chatty may be the result of a widespread bug.
In Dragon Age: Inquisition, your party members will occasionally engage in "banter" - chatting amongst themselves, and sometimes with your Inquisitor, as you explore the environment.
This was a favourite feature in past Dragon Age games, and it was with disappointment that I found my own Inquisition party to be pretty surly; they rarely speak, even when I rotate members regularly. It's like living with a bunch of teenagers.
Watching Let's Play videos and livestreams, it's become apparent that other players are having much better luck than me. My party sometimes won't talk for hours on end; other people hear from their team every ten minutes or so.
It looks like this discrepancy may be some sort of bug or issue. Threads tracking the problem have popped up on the BioWare forums and the EA forums, with hundreds of players reporting near-silent parties.
According to an /r/DragonAge post from someone who has trawled through the support threads, BioWare is taking the issue seriously, and has even asked users with over 60 hours of gameplay to share their save files in order to help track down the bug.
Hopefully this means that an upcoming update will render our companions significantly more chatty. I must admit I haven't felt anywhere near as deep a connection with my party members as I did in previous Dragon Age games, and I'm certain that has a lot to do with how little I know about their personalities thanks to their constant silence. Talk to me, Blackwall, you walking beard.
Thanks, /r/Games.