Dragon Age II to feature Cerberus Network-style DLC pipe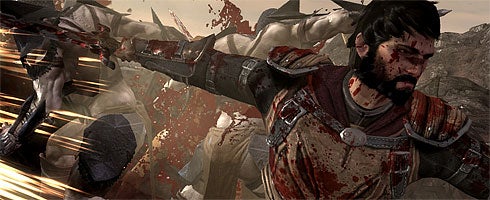 Bound to be called The Well of Souls, or something.
BioWare's confirmed to Joystiq that Dragon Age II will have a DLC delivery system akin to Mass Effect 2's Cerberus Network.
"We will be doing that," executive producer Mark Darrah said.
"We haven't announced what's in it, but it'll definitely be something kind of in that Cerberus vein where there will be additional content."
And don't expect the add-ons to be so limited this time, either.
"What we're doing with the DLC in Dragon Age II is making it larger; so it'll be bigger teams, more unique environments, more unique creatures -- so that it gets the attention it deserves to get," Darrah added.
The anticipated fantasy RPG got a new trailer and info drop on a new class, the Rogue, last night.
Dragon Age II will be available on PC, PS3, and 360 on March 8 in the US and March 11 in Europe.