DJ Hero DLC and sequel to contain most "incredible musicians on the planet"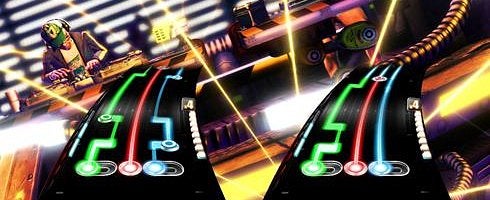 FreestyleGames has said that it's chatting to some "incredible musicians" for an appearance in future DJ Hero DLC and the recently announced DJ Hero 2.
"We're getting lots of requests for specific tracks and artists, so we'll work hard to explore what we can do", commercial boss Chris Lee told CVG. "We're already talking to some of the most incredible musicians on the planet about working together down the line, so who knows what the future holds.
"As for new features, we've had a host of great ideas and requests. Way too many to mention."
DJ Hero 2 was confirmed last week, with Activision CEO Bobby Kotick also stating that despite a few pitfalls, the publisher plans to stick with the series.
Earlier this week, it was revealed that DJ Hero was the highest grossing new IP last year in the US and UK.