Dig Dug Remix for iPhone now on the App Store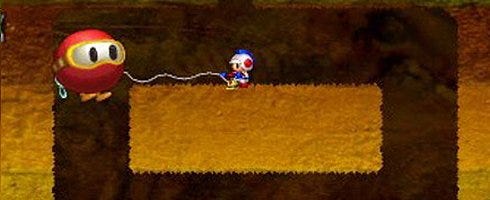 Dig Dug Remix has landed on the App Store for iPhone and iPod Touch.
The game contains the original title's 256 levels and a new version with power-ups, boss battles and an additional 35 levels. Both versions allow use of the d-pad and the ability to flick your finger on the screen.
Those who pumped the Dig Dug machine full of quarters back in the day can get it for their more modern devices for $5.99.
Thanks, D'toid.