Detective Pikachu's on the case in the latest trailer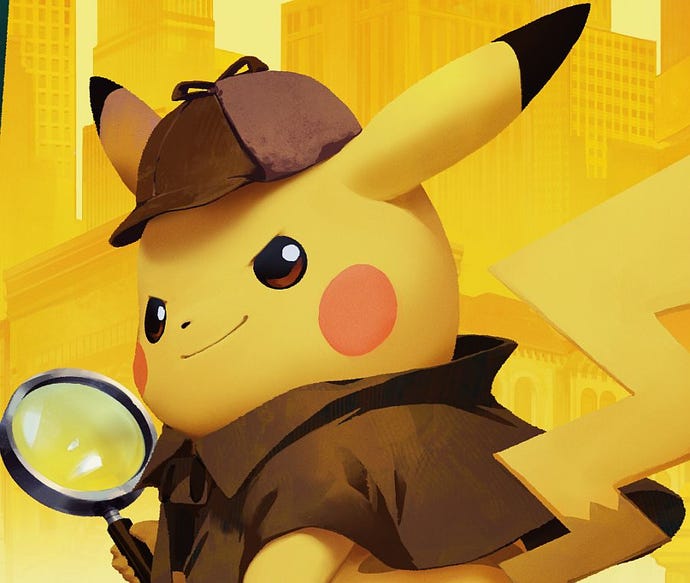 A new Detective Pikachu video has been released, and it's still a bit unsettling to hear the yellow cutie speak.
Originally released in Japan during 2016, Detective Pikachu will arrive in Europe and North America in both digital and physical formats next month.
In the action-adventure title, Pikachu is to figure out why Pokemon have been behaving oddly. It has something to do with Mewtwo apparently.
Pikachu will also be working alongside human detective Tim Goodman who is investigating the disappearance of his father.
Upon release, Detective Pikachu will include all content from the 2016 Japanese Nintendo eShop release, along with further content that completes the story. The game features new locations and a cast of both Pokemon and human characters.
Detective Pikachu will be released for 3DS on March 23 through the eShop and at retail for $39.99 or the regional equivalent.
There's also a Detective Pikachu movie in the works starring Ryan Reynolds, Kathryn Newton, Bill Nighy, and
Ken Watanabe among others.