Destiny 2: Season of the Splicer | Override, Armor Synthesis, and more explained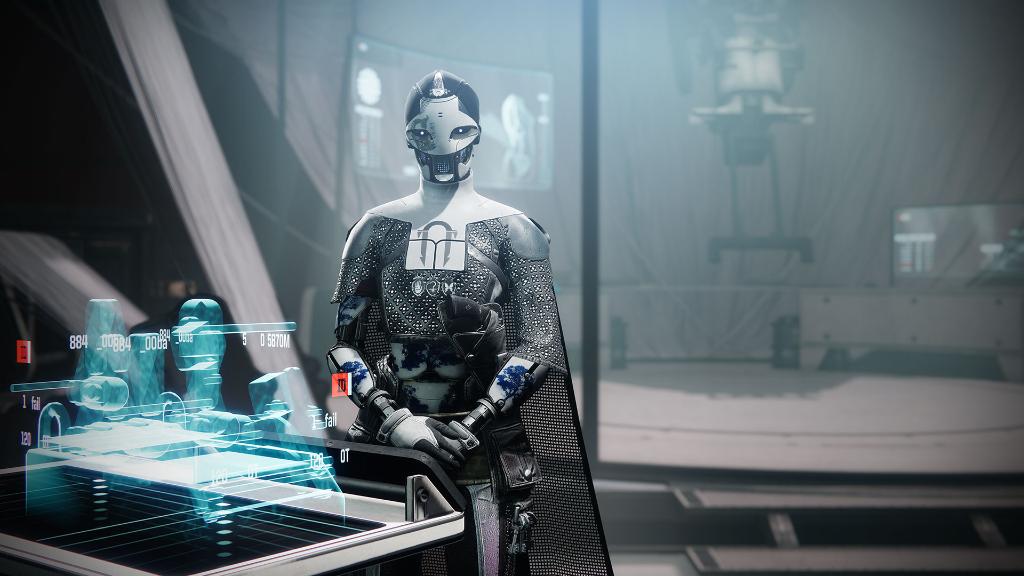 Season of the Splicer is the 14th season of Destiny 2, running from May 11th to August 24th.
This is the game's second season in 2021, taking over from Season of the Chosen which is drawing to a close today after its three month tenure.
The major new features of the new season seem to be building on the successes of the last, with six-player matchmade activity Override a headline feature on launch day.
Additionally, there's the long-awaited introductions of a transmog system and seasonal challenges, as well as several other new features that are sure to keep you plenty busy between now and late August.
Here's what we know so far about what's new in Season of the Splicer:
Destiny 2: Season of the Splicer — Override
Last season saw the introduction of Battlegrounds, which marked the highly anticipated return of matchmade activities to Destiny 2.
One of the two major activities introduced in Season of the Splicer develops on this. Override will feature six players instead of three. But otherwise the concept remains the same, with in-game matchmaking allowing solo players to find teammates much more quickly.
Once again this is a PvE activity, with each six-person Fireteam pitted against the environment and enemies within the Vex Network.
And as with last season's Battlegrounds, free players will have access to a limited trial of Override. This will last for a one-week period after your first log-in to Season of the Splicer. To continue playing after that time, you will need the Season Pass.
New Mission: Armor Synthesis — Transmog in Destiny 2
Another popular long-time request among Destiny players is the introduction of a transmog system. Fashion-forward Guardians will finally see their wishes come true with the arrival of Armor Synthesis.
This mission — which is available to Season Pass holders and free players alike — kicks off the new season and introduces the long-awaited transmog mechanic.
How will transmog work?
According to a Bungie dev blog released last month, the new Armor Synthesis system is made up of four stages:
Defeating enemies to earn Synthstrand.
Spending Synthstrand on bounties to earn Synthcord.
Returning to the Tower and using the new Loom station (see below) to convert Synthcord into Synthweave.
Using Synthweave to convert armour pieces into Universal Armor Ornaments.
Destiny 2: Season of the Splicer — H.E.L.M. and Tower updates
The H.E.L.M. social space became the new base for Vanguard operations at the beginning of the last season. Crucially, it housed the Hammer of Proving, which tracked your season progress.
According to what we learned back then, the Hammer should still be in play until at least November. So new additions to the H.E.L.M. should be an expansion rather than a replacement — provided you played Season of the Chosen when it was still current, that is.
Despite the changes that come with a new season, the H.E.L.M. seems set to remain important, with new stations that will allow you to work with Splicer Tech.
Elsewhere in the Tower, the new seasonal vendor Ada-1 has set up shop. The newly-introduced Loom (unlocked during the Armor Synthesis mission) allows you to create Synthweave. This paves the way for personalised armor modifications, based around the ability to turn almost any armor piece into a Universal Ornament.
What else is new in Season of the Splicer?
In addition to the major new features and changes detailed above, you can expect the usual roster of new season rewards. This includes another 100 tiers of battle pass progression; new Conflux Chests unlocking Splicer Upgrades; and either partial or full access to reward items (depending on your Season Pass ownership status).
You can see the full roadmap below, but there are a couple of other stand-out features worth mentioning.
The Destiny 2 team have also introduced Seasonal Challenges in response to player feedback. These will be added to week-by-week for the first ten weeks of the 15-week season. Once in place, they will be available to complete at any time before the end of the season. Reward items vary but will always include an XP increase.
Additionally, Season Pass holders will have access to an exclusive Weekly Pinnacle Mission type called Expunge.