If you can believe it, Cyberpunk 2077 reviews are finally sitting at "very positive" on Steam
Only took a couple of years.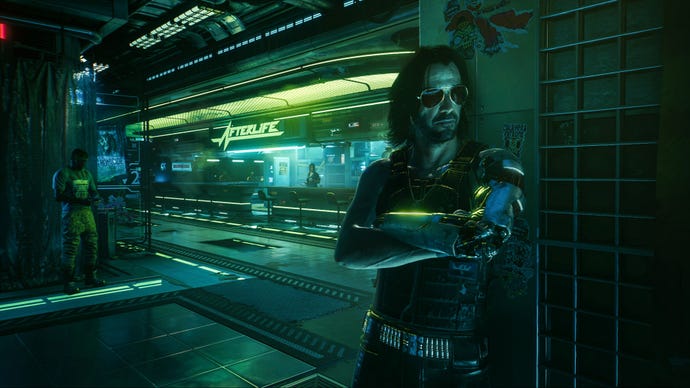 After release more than two years ago, Cyberpunk 2077 has crawled its way to an overall "very positive" rating on Steam.
It's probably safe to say that Cyberpunk 2077 has had one of the most infamous launches in the last few years. The game had a serious bug problem, one that still isn't fully fixed all this time later, though these days it is mostly playable. But, as noted by CD Projekt Red global community director Marcin Momot, the game has finally hit an overall rating of "very positive" on Steam. "Cyberpunk 2077 Steam reviews are now sitting at 'Very Positive' with 80% of all scores being favourable," wrote Momot on Twitter. "Thank you all for acknowledging all the hard work the team has put in over the years since the release!"
Watch on YouTube
This is quite the turnaround for a game that many were just simply unable to play because of how poor the performance was. It is important that we remember how bad a state it launched in, though, unlike what CD Projekt Red's vice president of public relations Michal Platkow-Gilewski might want you to think.
Last month Platkow-Gilewski expressed that he believed it was "cool not to like" Cyberpunk 2077 at launch, despite all the very real issues it had — and still has, I'm only playing the game for the first time now on PS5, and at one point the game literally ran like a slideshow. A perfect game, it certainly is not. Let's not forget it wasn't even available to buy digitally on the PlayStation store for a number of months.
Either way, in the eyes of some fans Cyberpunk 2077 has redeemed itself, which is good news for CD Projekt Red, as the game's first and only bit of DLC, Phantom Liberty, is due out in September. And according to our very own Dom, it might just deliver what the base game failed to.
Cyberpunk 2077 Steam reviews are now sitting at "Very Positive" with 80% of all scores being favourable. Thank you all for acknowledging all the hard work the team has put in over the years since the release!❤️ pic.twitter.com/g8MmyNoyfl

— Marcin Momot (@Marcin360) July 14, 2023