A Cyberpunk movie is more possible now than ever thanks to Keanu Reeves' CP2077 role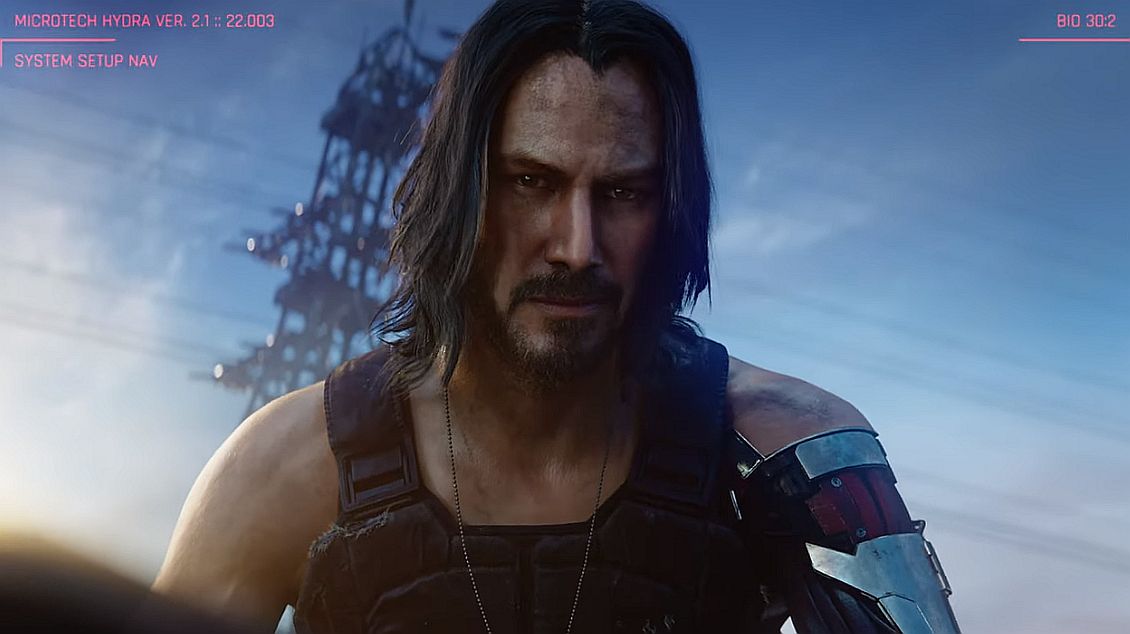 Mike Pondsmith's Cyberpunk 2020 universe has a better chance of being adapted into a movie now that Keanu Reeves' name is attached to the franchise.
Reeves is, of course, playing Johnny Silverhand in CD Projekt Red's Cyberpunk 2077, which is based on the world of Cyberpunk 2020. According to creator Mike Pondsmith, Reeves' association with the game is what might get Hollywood to notice.
"I can't really say anything on [movie rights]. But with Keanu Reeves being tied up in things, it's become much more of a possibility," Pondsmith told VGC
According to Pondsmith, Cyberpunk already lends itself very well to a sort of action movie that also has a sizeable plot. "We found a sweet spot with Cyberpunk which is, we make you think, but we don't bog you down and give you an education," he said.
Pondsmith cautions, however, that each medium has strengths that need to be respected when adapting the fiction.
"I've recognised over the years that you have to adapt to the medium to make it effective. You don't use one medium you use another. What I do with tabletop is very different from what I would do in a video game.
"Having to go between the two of them now, I can see that there are things that are easy to do in tabletop that I would never try to do in video games, but there are things in video games that have much higher impact than I'll ever have in tabletop. And that will change if we ever do a film for this thing. What I expect to see will be different."
It's likely Cyberpunk 2077 will be the first major adaption of Pondsmith's work to be released publicly. To that end, we're expecting it on April 16 on PC, PS4, and Xbox One.