Chivalry: Medieval Warfare is 60fps on PS4, 30 on Xbox One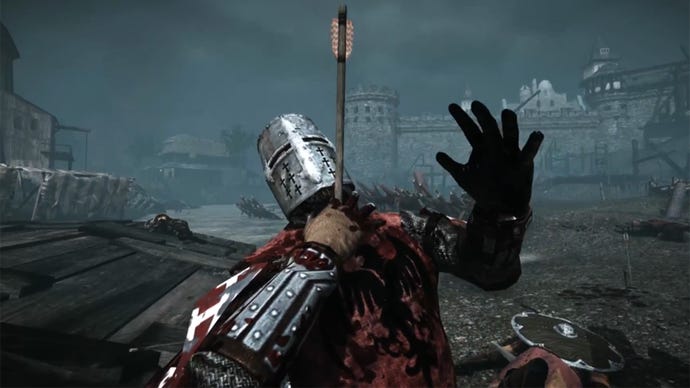 Chivalry: Medieval Warfare's console versions are not similar.
Chivalry: Medieval Warfare, the first-person sword slasher that's been a hit on PC, comes out today on PlayStation 4 and Xbox One. Unfortunately, the game's frame-rate on Xbox One is half of what it is on PlayStation 4.
Developer Torn Banner confirmed to Eurogamer that it runs at 60 frames-per-second on PS4, and a disappointing 30 frames-per-second on Xbox One.
The version coming to consoles is a very similar to the PC one, including the 24-player multiplayer. It does however come with an extra Horde mode. It's priced $20.
Catch the launch trailer below: