Make money from your non-Valve mods with Steam Workshop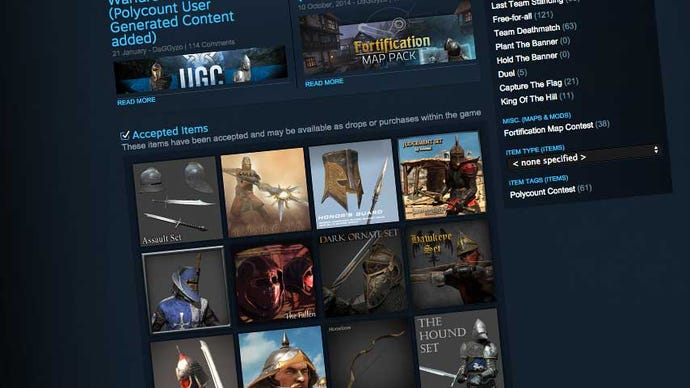 Valve has opened the money-making side of Steam Workshop to third-party titles, giving enterprising modders more ways to make money.
more
Steam now hosts curated Workshops for Dungeon Defenders: Eternity and Chivalry: Medieval Warfare, the first non-Valve games to support the scheme.
What that means is that community members can create, vote on and eventually even buy in-game items - returning some of the proceeds to the modder's pockets in the process.
Is this a big deal? Well, Between Team Fortress 2, Dota 2 and Counter-Strike: Global Offensive, Steam Workshop creators have collectively earned $57 million. That's not sales; it's the payments made to the 1,500 modders who contributed items.
"We expect more curated Workshops to become available for creators and players in various games over the coming weeks and months," Valve said in an announcement post.
The company has also launched a new set of tools allowing creators to track their revenue streams.