Cancelled Dragon Age 4 concept involved leading a group of spies and taking on heists - report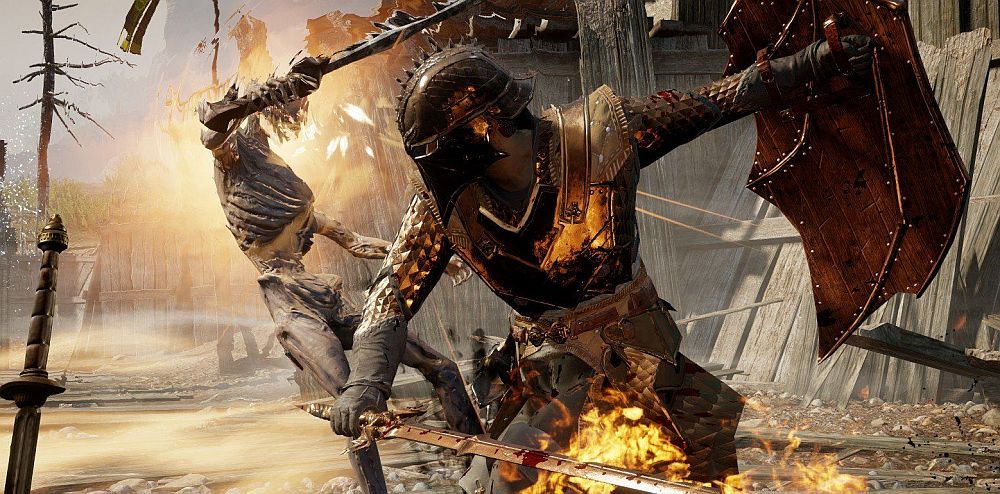 Before Dragon Age 4 was reportedly rebooted in late 2017, the game's pitch sounded different and exciting.
In its report about Anthem's troubled development, Kotaku learned more about another game that BioWare was developing in parallel. That being Dragon Age 4, which the site revealed much more about in a new report.
Dragon Age 4 was teased with a very brief, and very cryptic teaser at last year's Game Awards ceremony. The name Dragon Age doesn't actually appear in the trailer, and that's because the game is still early in development.
The most recent reboot is, at any rate, because Dragon Age 4 had existed in another form up until October 2017, when it was rebooted, according to the report.
A small team lead by creative director Mike Laidlaw, and executive producer Mark Darrah set out to create the next Dragon Age after shipping Inquisition's Trespasser expansion, codenamed Joplin.
Developers who spoke to the site described the cancelled concept as a chance to do things right, focusing on a smaller scale compared to Inquisition that would bring about new ideas. Rather than throw out all the tools created for Inquisition, the team would upgrade them for the new project.
The game is said to have emphasised player choice, with consequences for every action. You'd lead a group of spies in Tevinter Imperium taking on heists. The idea was to allow players to approach these missions in different ways through narrative-based mechanics, such as persuading guards or extorting them.
BioWare didn't want to spend most of its time creating bespoke cut-scenes for each of the different scenarios, so the goal was to instead bake everything into the mechanics.
Before getting cancelled in October 2017, development on Joplin had to be paused because BioWare needed everyone to help finish Mass Effect: Andromeda. The same would happen again during Anthem's development, according to the report, only that time, Joplin was cancelled outright and rebooted.
This is what eventually lead Laidlaw to leave, followed by other BioWare veterans.
There's a lot more in the report about the version of Dragon Age 4 currently in development, and how EA's games-as-a-service push may have shifted design priorities for BioWare. Hit the link above to read it all.