Dragon Age 4 teased at The Game Awards with a really short trailer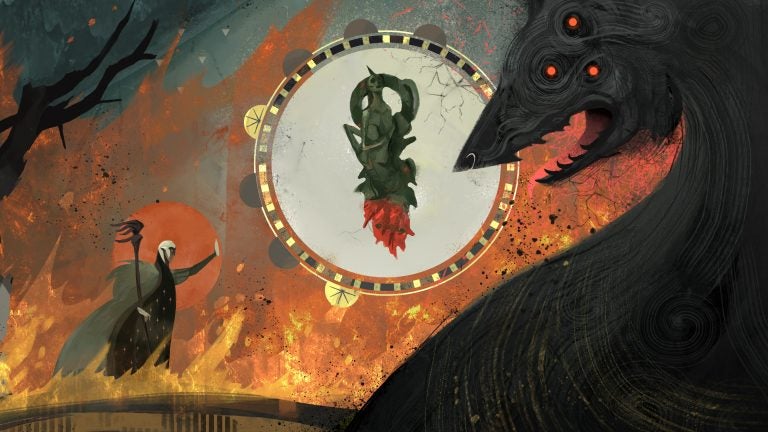 Dragon Age 4 is a thing. It exists. It probably has dragons in it. It's also probably not out for ages.
We got a glimpse of the new title during the Game Awards, along with a hashtag warning us that "the dread wolf rises", but details are pretty thin. It doesn't even have a name yet.
Here's the teaser trailer which features Solas, a familiar face to those who played Dragon Age: Inquisition.
The reveal tonight doesn't come as much of a surprise. The game's writers have been talking about their work on the game, albeit cryptically, for a while now. Over a year ago, I spoke to freelance games writer Alexis Kennedy about his writing on Dragon Age 4 and other games.
Because Bioware is busy working on Anthem, details won't be shared for quite some time. That said, Mark Darrah, the game's executive producer, said the studio has been "building a new team around a core of Dragon Age veterans," including those who worked on previous games in the series, Jade Empire, and Baldur's Gate.
Speaking of Baldur's Gate, the creative director for this entry is Matthew Goldman, who started out at the studio working on Baldur's Gate 2 and has had a hand in all Dragon Age titles.
"Making players into heroes of their own stories has been my real-life quest since Baldur's Gate," said Goldman in a blog post. "Over the years I've taken on increasing challenges: building vast living worlds, devising fun party-based combat and illustrating fantastic stories.
"Now, I'm honored and excited to continue Bioware's rich legacy of colorful companions, romance and epic choices in my favorite fantasy franchise. We've gathered our strongest team yet and are venturing forth on the most epic quest ever."
According to a report earlier this week, the new Dragon Age is early in development and didn't even have a name until recently.