Borderlands spin-off and Marvel XCOM to be announced at E3 - rumour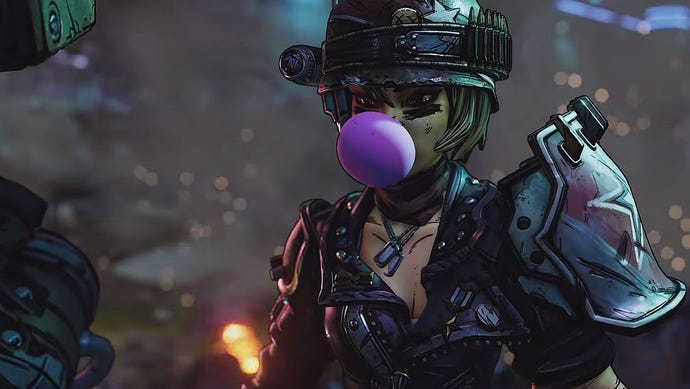 2K Games' potential line-up for E3 2021 has seemingly been leaked.
It's E3 season, which means supposed leaks and made-up rumours are hard to miss, and often harder to tell apart. This one comes from Reddit, and it's supposedly a list of 2K Games' E3 reveals with a couple of interesting surprises.
Reddit user Swine_flu_greg, who claimed they got this information from a trusted source, shared a list of unannounced projects at 2K Games, which the publisher will, according to them, announce at E3 next week. Almost every item on that list could be its own big deal, but the biggest has to be the Borderlands spin-off.
It's called Wonderlands, according to the leak, or possibly Tiny Tina's Wonderlands. Not many details about the game itself were shared in the leak, only that it's going to maintain Borderlands' multi-class hero setup.
2K Games previously confirmed that a new franchise from Borderlands developer Gearbox will be released before April 2022. Reports from last month suggested that what's in development at Gearbox is a Borderlands spin-off.
Indeed, as Swine_flu_greg pointed out, two trademarks for Wonderlands and Tiny Tina's Wonderlands already exist, not to mention Gearbox has a presentation on June 12.
The leak also lists Firaxis' next project, which it says is an XCOM spin-off with Marvel heroes. Again, there aren't enough details about this Marvel XCOM, only that it may have famous actors voicing its characters - though it's not clear if that's referring to MCU actors.
The last big reveal is Codename Volt, a new early-in-development action game that the leaker suggested is coming from Mafia developer Hangar 13. It has supernatural elements, described as "Cthulhu meets Saints Row".
We don't usually report on unsubstantiated Reddit rumours, but there's some truth to these claims. Bloomberg reporter Jason Schreier suggested on Twitter that the information is true. However, in a follow-up Tweet responding to a VGC report on the same leak, Schreier was hesitant to say that all the included games will be revealed at E3.