Borderlands 3's expensive editions come with boost mods for loot drop rates, XP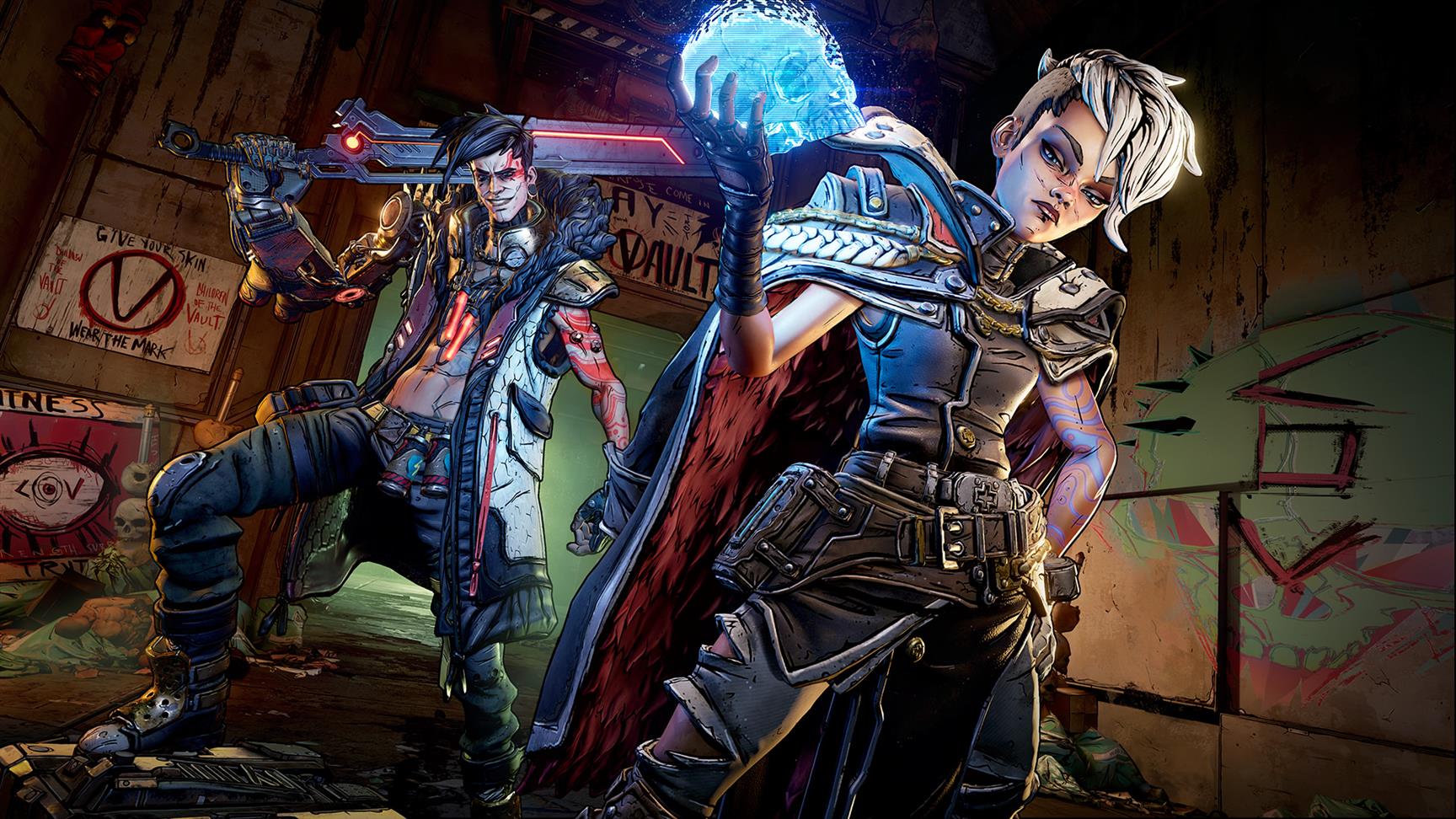 Now that Borderlands 3 is available for pre-order, Gearbox has revealed the game's various editions.
Following the Borderlands 3 release date announcement moments ago, pre-orders for the loot shooter have officially gone live on all platforms.
Which means, we have a better idea of what each of the game's different editions will include. Before we get into details, there is one item in particular worth highlighting.
Borderlands 3's deluxe, and super deluxe editions (both digital and retail) come with boost mods for loot drops, and XP earned. Though the official press release does not mention any other details, their existence as a bonus in the game's more expensive editions is concerning.
Borderlands 2 introduced the concept of Relics, rare items that confer specific bonuses. Indeed, one of these Relics could boost drop rates of items higher than common, and another increased XP gain.
It's not yet clear if these are temporary boosts, or if the deluxe editions simply provide early access to mods players will be able to find through normal play (as that is sometimes the case).
Read on below for a round-up of all of the game's editions. Pre-ordering any edition gets you gold weapon skins, and weapon trinket.
Borderlands 3 deluxe edition - $80
Retro Cosmetic Pack: Vault Hunter head and skin, Echo Device skin, and weapon skin.
Neon Cosmetic Pack: Vault Hunter head and skin, Echo Device skin, and weapon trinket.
Gearbox Cosmetic Pack: Weapon skin, and weapon trinket.
Toy Box Weapon Pack: Two toy guns, toy grenade mod, and weapon trinket.
XP and loot drop boost mods.
Borderlands 3 super deluxe edition - $100
All digital deluxe content.
-The Borderlands 3 season pass, which includes:
Four campaign DLC packs with new stories, missions, and challenges.
Butt Stallion weapon skin, weapon trinket, and grenade mod.
Borderlands 3 Diamond Loot Chest collector's edition - $250
All digital super deluxe content.
Diamond Loot Chest Replica: Featuring a functional retractable lid, this chest is perfect for storing your real-world loot.
Ten Borderlands 3 character figurines: The four new Vault Hunters, the fanatical Calypso Twins, and some of your favourite characters from the Borderlands universe (approximately 3" tall.).
Sanctuary 3 snap model: Construct your very own Sanctuary 3 model ship (includes stand)
Four Vault Key keychains.
Cloth galaxy map: Typhon DeLeon's map of the Borderlands.
Five character art lithographs: Unique character prints starring the new Vault Hunters and fanatical Calypso Twins.
Borderlands 3 Steelbook case: A metal case for any collector's shelf.
Borderlands 3 is out September 13 on PC, PS4, and Xbox One.