Battlefield 4's spring patch goes live tomorrow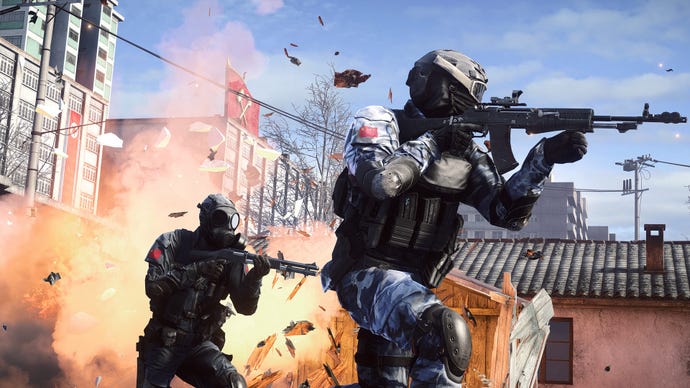 The spring patch for Battlefield 4 is very, very close.
DICE LA has announced that the upcoming patch for Battlefield 4, dubbed the spring patch, will be going live tomorrow, May 26. The patch brings five new weapons, new Gun Master mode, and plenty of other improvements to netcode, suppression, headshots as well as a raft of gameplay changes.
Patch notes will be published tomorrow. For now, you can take a look at the exact launch times for all platforms.
PC: multiplayer will be offline for 1h starting 08.00 UTC / 1.00 AM PDT
Xbox One: multiplayer will be offline for 1h starting 09.00 UTC / 2.00 AM PDT
Xbox 360: multiplayer will be offline for 1h starting 10.00 UTC / 3.00 AM PDT
PS4: multiplayer will be offline for 1h starting 11.00 UTC / 4.00 AM PDT
PS3: multiplayer will be offline for 1h starting 12.00 UTC / 5.00 AM PDT