Battlefield 1: take a look at In the Name of the Tsar's Galicia and Volga River maps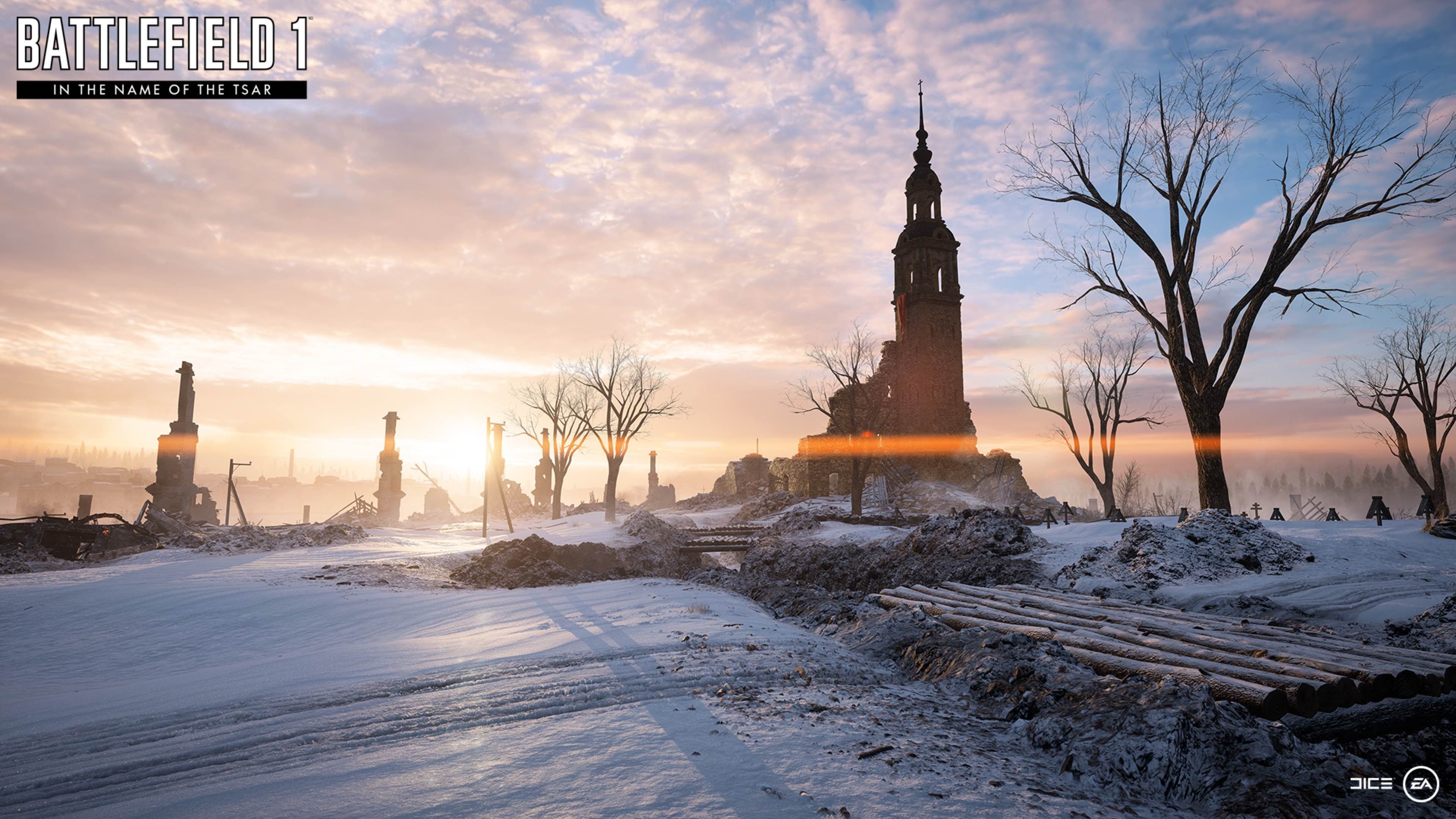 Battlefield 1's In the Name of the Tsar expansion arrives next week for Battlefield Premium folks, and here's a look at two of the maps they'll get early access to.

Come September 5, Battlefield 1 players with a premium pass will be able to jump into In the Name of the Tsar before the doors open to everyone else September 19.
In the video below from Westie, we get a look at the Volga River map. It features a ruined battleground ripe for tank battles between the Bolshevik Red Army and the Russian White Guard.
It's rather cold, as you can tell, but there are makeshift shelters players can take respite in while also keeping themselves safe from the barrage of heavy firepower.
This is the second Russian Civil War map to be revealed alongside Tsaritsyn.
Called Galicia, the next map you see is set in the foothills of the Carpathian Mountains in the Russian countryside, part of which is now present day Ukraine.
In the midst of the Brusilov Offensive, which is considered one of the most lethal offensives in history, the Russians are fighting to push back the Austro-Hungarian soldiers. This open map focuses on infantry, cavalry, and light vehicles.
Other maps included with In the Name of The Tsar are Brusilov Keep, Albion, and Lupkow Pass which is playable now.
Two other expansions for the shooter are also in the works: Turning Tides and Apocalypse. The expansions will be released in December and early 2018, respectively.
If you have yet to jump into the shooter, you might want to check out the Battlefield 1: Revolution Edition. It includes Battlefield Premium, which will grant automatic access to the previously released They Shall Not Pass expansion, and In the Name of the Tsar come September 5.
Obviously, you'll have to wait on the other expansions to be released, but you will be granted early access to them two weeks ahead of time.
The Revolution Edition is out now on PC through Origin, PS4 and Xbox One.