Baldur's Gate 3 is being teased by Larian Studios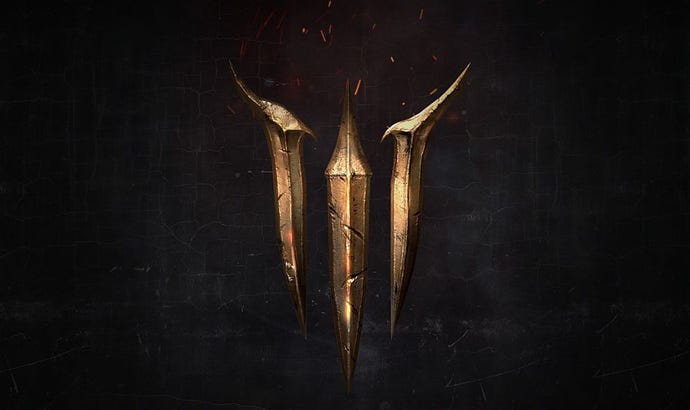 What some suspected, including us, was a possible Divinity: Original Sin 3 tease earlier from Larian has turned out to be Baldur's Gate 3.
As you can see, the tease is apparently for Baldur's Gate 3, which is just as flipping awesome.
Thanks a bunch Greg! You made our day even better.
#baldursgateIII is coming! Apparently from @larianstudios https://t.co/uMUSnQcE3i pic.twitter.com/ViT1U68Y95

— Greg Pasacrita (@aquagiraffe88) May 30, 2019
Original Story follows.
Fans of the Divinity series will be pleased to hear Larian Studios is teasing what appears to be Divinity: Original Sin 3 on its website.
Spotted by resetera, the tease is nothing more than a logo, but boy, oh boy are we excited.
Divinity: Original Sin 2 was initially released for PC in 2017 before definitive editions arrived the following year on PS4 and Xbox One.
It's a fantastic RPG, in our humble opinion. But, critics and players alike seemed to be of the same opinion when it was released.
And let's also add Larian are pretty great to its fanbase, too. In March the studio announced it would provide players of the game free content updates over the course of the year.
These goodies bags contain everything from various character creation content created, content inspired by the modding community, and more.
Here's hoping for an E3 2019 reveal of Divinity: Original Sin 3. We've got our fingers crossed, at least. Of course, it could be for something else, because you never know. But, this is what we think (hope) it is anyway.
Edit: someone mentioned on Twitter it could be for Baldur's Gate 3. If so - that too, please and thank you.