Atari confirms multiplatform Ghostbusters release for US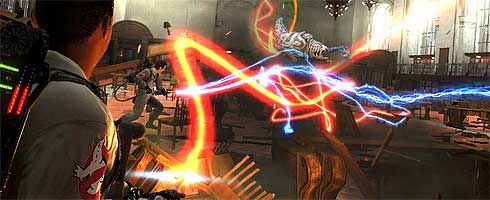 Atari president Jim Wilson has confirmed that Ghostbusters will release on multiplatforms in the US come June, and that Sony will only publish the PlayStation versions in PAL regions.
"The Sony Computer Entertainment partnership is exclusive to Europe, Atari is going to be publishing on all platforms in the US on June 16," Wilson told GI.biz.
"We assessed the situation of the Ghostbusters franchise in Europe and saw that a united partnership with Sony was the best approach to maximise the long-term value of the franchise.
"We have an opportunity here to have first-party support behind such a significant franchise and the opportunity to then go back and publish the other SKUs later on."
The release on other formats will not depend on how well the Sony versions sell, and that Atari would make "an announcement sometime soon on the status of those platforms but we would expect them to go out later this year."
Sony revealed earlier today that it was to publish the PlayStation SKUs of the game in PAL regions in June.