This Assassin's Creed Valhalla mod means Eivor need not be jealous of an NPC's haircut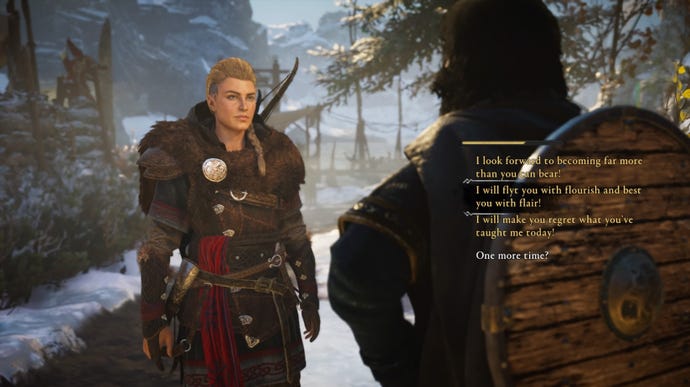 More like Fashionista's Creed, am I right?
A new mod for Assassin's Creed Valhalla allows you to give protagonist Eivor a brand new hair cut.
As spotted by Eurogamer, the Eivor Customiser is a PC mod made by Hypermorphic, which lets players change the hero's hair-do to any of those worn by NPCs within the game. You can even access a few hairdos from Assassin's Creed Odyssey, too. There are different variations that you can switch between and players are able to change their hair colour, too.
It's also possible to change Eivor's body proportions, meaning you can customise Valhalla's protagonist to your own tastes.
Hypermorphic previously made a similar mod for Odyssey, too.
Assassin's Creed Valhalla was released earlier in November and Ubisoft claims that it had the best week one performance of any entry in the historical murder simulator to date. It's also the top-selling PC Ubisoft PC release, too. That points to a lot people enjoying the French publisher's latest release, including film director John Carpenter.
In our review of the title, we described it as "a slow burn that flourishes into a rewarding experience."