Ubisoft stock down 9.12% day after Assassin's Creed: Unity launches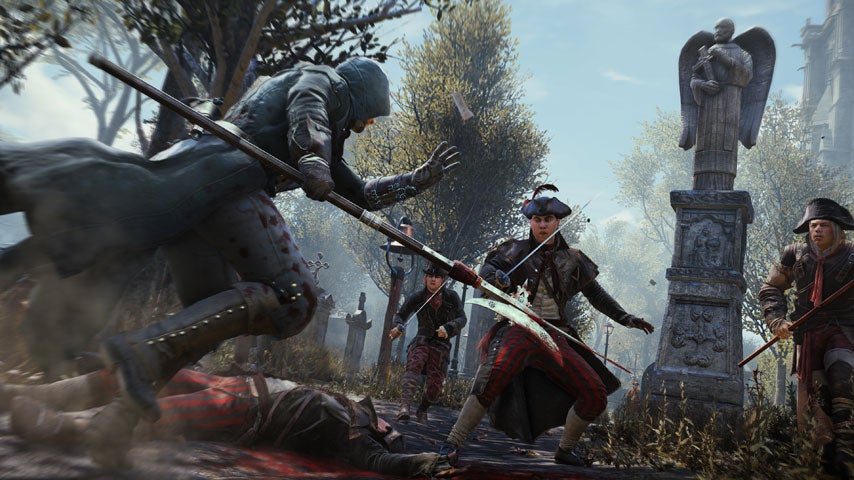 Ubisoft's stock is down by 9.12% to $3.29 compared to the previous day's closing price of $3.62.
When NASDAQ opened today, stock in the company sat at $3.42.
Yahoo Finance attributes the stock decline to due to middling reviews and its current Metacritic score of 76 on Xbox One (81 on PS4 currently), stating the market has "noticed the poor response" and is subsequently "punishing the company for it."
"The game's bugs and poor performance is becoming a laughing-stock right now on the Internet," said to Yahoo Finance editor Tae Kim. "There are thousands of posts flooding message boards and Youtube showing graphical glitches, crashes, and frame-rate problems.
"Assassin's Creed Unity is reminding gamers of EA's Battlefield 4 launch problems last year. Ubisoft would have been better off to delay Unity like Take-Two does frequently with their Grand Theft Auto games than to release it in this state."
Stock tends to bolster and decline regularly throughout the day. Sometimes taking massive dips and then breaking even again, so it's quote possible Ubisoft's stock will be back up in the morning.
Thanks, Tom V.