Watch Arno explore Notre Dame in new Assassin's Creed: Unity footage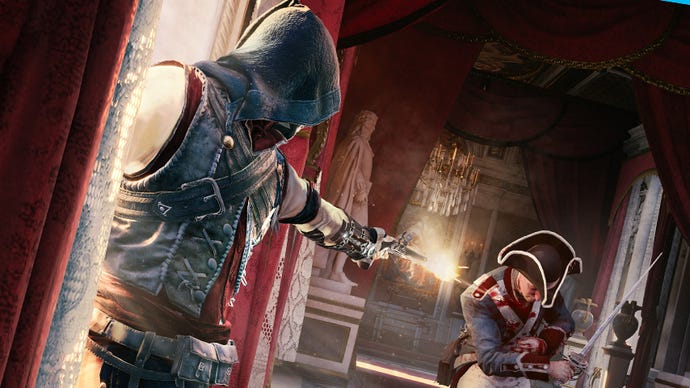 Assassin's Creed: Unity has produced am 11 minute gameplay demo showing our hero slaughtering guards under the noses of their colleagues.
Assassin's Creed: Unity creative director Alex Amancio narrates the demo, which focuses on the new sandbox approach Ubisoft is pushing for this time.
The Notre Dame environment shown in the demo contains ten paths to the target, allowing the player plenty of freedom in how they approach their kill.
Assassin's Creed: Unity arrives on PC, PS4 and Xbox One at the end of October. For PS3 and Xbox 360, there's Assassin's Creed: Rogue.
Thanks, Eurogamer.