Assassin's Creed II PC gets March 5 release in UK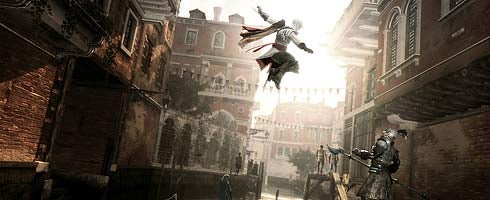 Ubisoft's confirmed that the UK release date of Assassin's Creed II for PC is March 5.
A rep from the firm confirmed the date to us this morning.
It's certainly a lot earlier then the US release, which was tagged for a March 16 release last night.
The PC flavour, which will come in a Director's Cut as standard alongside a Black Edition, also had its spec requirements revealed yesterday.
It will also contain the two DLC episodes which are coming to consoles starting this week, The Battle of Flori and Bonfire of the Vanities, already packaged with the game.
If you've been waiting for the PC version, go and pre-order. This one's the bananas.