Ubisoft dates Assassin's Creed II PC for March 16 in US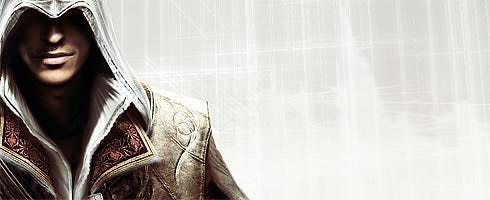 Ubisoft's dated the PC version of Assassin's Creed II for March 16.
moreLike the original before, it will be labeled as a "Director's Cut", packaging the full game and its two DLC episodes coming to the consoles, The Battle of Flori and Bonfire of the Vanities, for $59.99.
As well as the standard edition, a "Black Edition" for the PC will also be released by the firm for $64.99, with added extras that aren't specified.
The specs were also announced for the Renaissance-based epic. Find them below, thanks to Joystiq.
We'll email Ubi UK in the morning as regards to details for the UK.
Minimum PC specs:
OS: Windows XP (32-64 bits), Windows Vista (32-64 bits), Windows 7 (32-64 bits)
Processor: Intel Core 2 Duo 1.8 GHZ or AMD Athlon X2 64 2.4GHZ RAM: 1.5 GB Windows XP / 2 GB Windows Vista - Windows 7
Video card: 256 MB DirectX 9.0–compliant card with Shader Model 3.0 or higher
Sound card: DirectX 9.0 –compliant sound card DirectX Version: DirectX 9.0
HDD space: 8Gb
Peripherals Supported: Keyboard, mouse, optional controller
Maximum PC specs:
Processor: Intel Core 2 Duo E6700 2.6 GHz or AMD Athlon 64 X2 6000+ or better
GeForce 8800 GT or ATI Radeon HD 4700 or better
Sound: 5.1 sound card
Peripherals: Keyboard, mouse, joystick optional (Xbox 360 Controller for Windows recommended)
Supported Video Cards at Time of Release: ATI RADEON X1950, HD 2000/3000/4000/5000 series NVIDIA GeForce 7/8/9/100/200 series