Animal Crossing New Horizons: how to get more inventory space and bigger pockets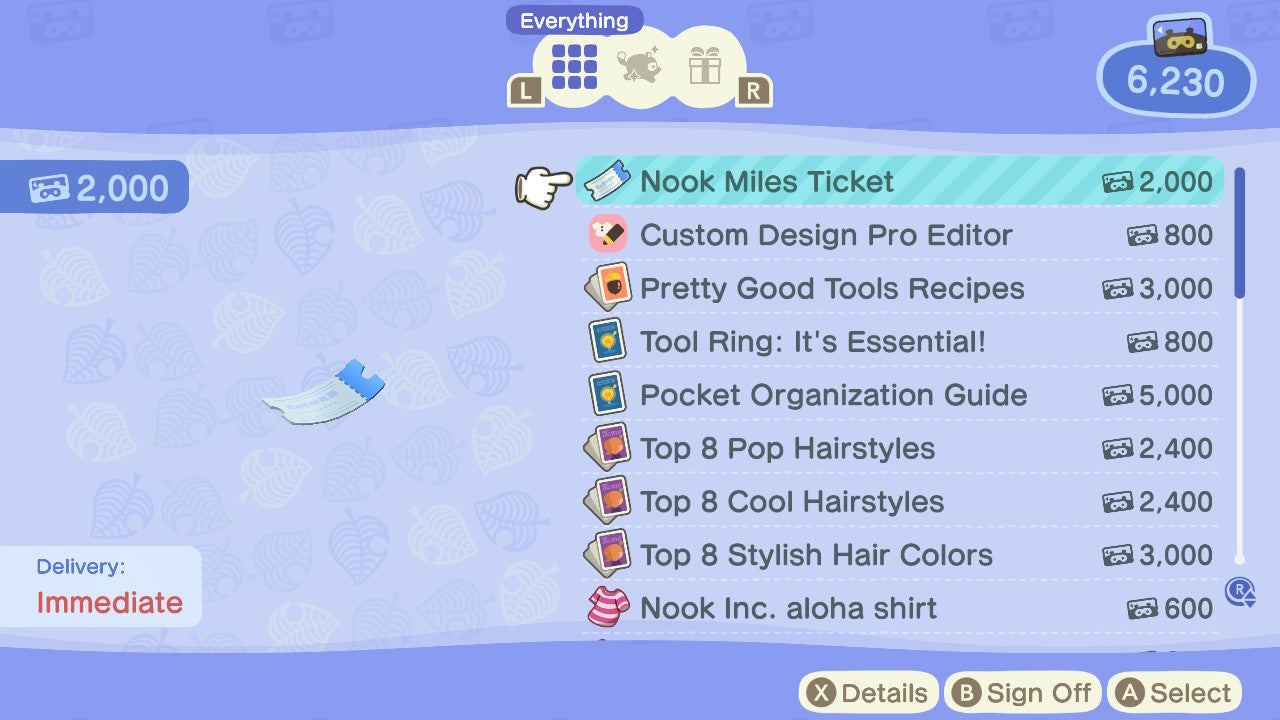 When you start out your deserted island life in Animal Crossing: New Horizons, you'll have an incredibly limiting item inventory. The good news? You'll be pretty quickly able to expand your inventory space.
Being able to carry more in Animal Crossing is a big benefit. It'll mean you can do your daily rounds of your choice of island picking up fresh resources to sell and turn into the museum in one or two trips as opposed to four or five, for one. It's also vital for when you spend valuable currency to fly to another island - you only get one shot and one trip to each island you visit, so you'll want to carry back as much as you can - anything you leave behind is lost forever.
That makes it all the more frustrating that initially, your inventory is so small. You can at first carry twenty different items - which, to be fair, is up from the fifteen in earlier Animal Crossing games and the sixteen in Animal Crossing: New Leaf. Bells are excluded from this, but cash will begin to take up an inventory slot if you have more than 100,000 of them on your person - at that point, they spill over from your wallet and into an inventory slot - you've been warned.
Anyway, the good news is that over time you can massively expand this inventory space, as much as doubling it. All it takes is time, and some Nook Miles...
How to get bigger pockets and more inventory space in Animal Crossing New Horizons
One of the new features of New Horizons is the ATM-style machine that Tom Nook has placed inside the Residential Services building, which begins life as a tent in the middle of town and then, as the island develops, becomes a proper building with a secretary of sorts in series favourite Isabelle. This terminal is used for a few things, such as Nook's mail-order shopping, using amiibo and managing your bank balance and loan. On top of that, it can be used to trade Nook Miles for bonuses and unlocks.
Nook Miles are basically in-game achievements, and Animal Crossing's king capitalist getting in on the air miles or loyalty card business. Everything from pulling weeds to catching bugs, from spending cash to even redeeming Nook Miles can earn you more miles. It's a never-ending treadmill.
Nook Miles can be spent on a bunch of things at the terminal including tickets to temporarily fly to other islands, new crafting recipes, extra items and new unlocks. At a certain point, you'll even be able to swap in Nook Miles directly for bells, if you need a way to earn lots of money fast. Among the new unlocks are Pocket Organization Guides, which add ten inventory spaces to your pockets.
These Pocket Organization Guides aren't always in stock at the terminal. They'll show up, much like the rest of the inventory, as your island expands. After making some progress you'll find the first one pops up - you'll be the better part of a week or more into your island getaway by the time that happens. Later - around the sort of time residential services upgrades from a tent to a building and you start building shops like Nook's Cranny and the Able Sisters - the next inventory expanding upgrade will pop up. Both will cost thousands of Nook Miles, but you should have ten thousand or more stashed away by this point.