Animal Crossing New Horizons amiibo: how to unlock and use amiibo and what they do
Amiibo amigos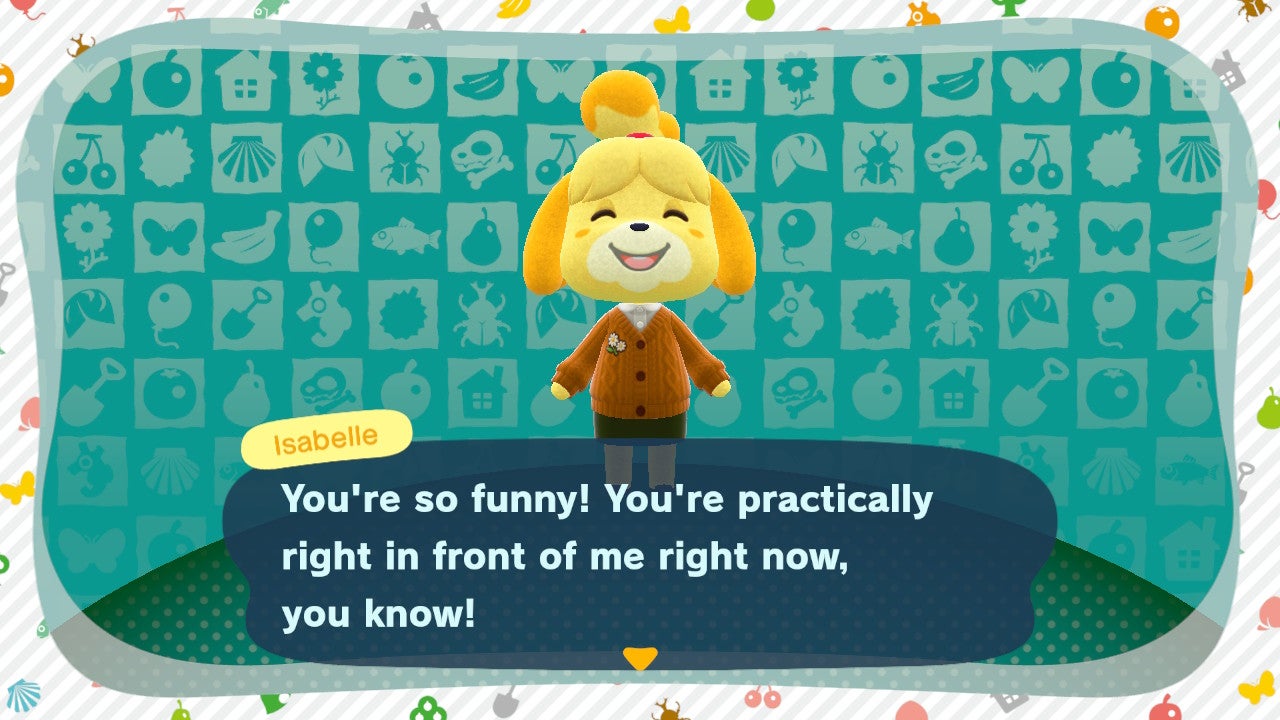 So you've collected plenty of Animal Crossing amiibo and amiibo cards? Now it's time to put them to good use in Animal Crossing New Horizons!
If you've been sitting on Animal Crossing amiibo from the Wii U and 3DS, there's good news - they are also compatible with New Horizons, as well as cards. However, you will need to actually unlock amiibo first.
What's more, with the release of the Animal Crossing 2.0 update, you can now call up amiibo friends from Brewster's cafe too!
On top of that, amiibo tapped into Animal Crossing: New Horizons will enable you do a few things - recruit characters to your island to come visit as guests or come join you more permanently, and also for the game's cute new Photopia mode. Allow us to explain in a little more detail.
What do amiibo do in Animal Crossing: New Horizons?
We'll be honest - amiibo in New Horizons aren't that exciting, but they can be useful if you want to accomplish something specific. As mentioned above, they're useful for two particular purposes - inviting new villagers to join your deserted island getaway, and a new screenshot-driven mode called Photopia.
You can recruit new animals to come visit, and potentially move to your island full-time, a little way into the game. You'll need to have set up a camp site, at which point animals can arrive randomly to visit the island as a holiday. If they like it enough, they'll ask you if they can stick around and get a house on the island - which is how you can make them a permanent fixture.
Animals appear at random at the camp site, often inside its tent, and Isabelle will announce in the morning when there's a new visitor - but you can speed this up by tapping an amiibo of a favorite villager to invite them to come visit the island. At that point, it's on you to recruit them to stay.
This also has a knock-on effect on Photopia, a unique island you can visit once you meet Harv, the island's sole resident. Harvey first appeared in the amiibo update to New Leaf, but he'll eventually visit your deserted island and then, when spoken to, invite you to visit his island. You can then do this any time free-of-charge from the airport - just tell the Dodos you wanna fly to Harv's Island.
Photopia is exactly what the name probably suggests it is to you - an island with zero resources and one building that Harv runs that is essentially a photo studio. Amiibo can be used here to bring characters into Photopia where you can then pose them in the sets in order to create cute photo sets.
How to unlock and use Amiibo in Animal Crossing New Horizons
As we described above, Amiibo in New Horizons can be used in two ways - to invite characters to your island, or to use them in Photopia. Both are used in different ways, and both unlock at different times. Here's the nice, simple breakdown:
To use Amiibo to invite characters to your island:

Once unlocked, the option to use amiibo to invite characters to your island will be found within the Resident Services building on your island, the same ATM-style machine that you use to spend Nook Miles to unlock more inventory space and use the Nook mail-order delivery shopping service.
Once the option appears, you simply press it and tap and amiibo to the right Joy-Con (or right-hand side of your Switch Lite) as you do in other games.
If the option hasn't appeared to you yet, note our wording: the Resident Services building. It needs to be a building rather than just a tent, and you also need to have established the camp site. Basically, it's tied to the Tom Nook basic progression through building up your island. If the amiibo option isn't yet there, you need to go to Tom Nook and ask him what you need to do next - keep following his instructions and expanding the island, and this feature will eventually appear. Nook will alert you when it does.
Amiibo you can use here are of course limited: characters that can't become residents won't work, and characters already on the island might trigger a funny scene.
Using Amiibo in Photopia:

Once you can visit Harv's Island to get involved in photo shoots, you simply need to enter the Photobia building and press on the D-Pad to enter the screen where you can organize the room. On this screen, you can tap an amiibo. If you do, that character will pop into the Photopia set, at which point you can pose and use them in photos.
Amiibo use is unlocked from the moment you first visit Harv's island. Keep an eye out for the hipster dog - he'll show up for a visit to your island probably within your first week. Chat to him to unlock the feature.
Most Animal Crossing brand amiibo can be used in Photopia, including the Amiibo cards. Each amiibo will summon characters or props for the photo shoot mode.
Animal Crossing New Horizons: The Roost Cafe amiibo
Finally, as of the 2.0 update to Animal Crossing, once you have unlocked The Roost cafe in the museum, you can call up amiibo characters from the phone in the bottom left corner and invite them for a cup of coffee.
Simply make your way to the cafe, interact with the phone, and the menu will prompt you from there.
If you're looking at where to buy Animal Crossing amiibo and amiibo cards, our pals at Jelly Deals have the guide for you!