Animal Crossing New Horizons Nook Miles and Flight Ticket guide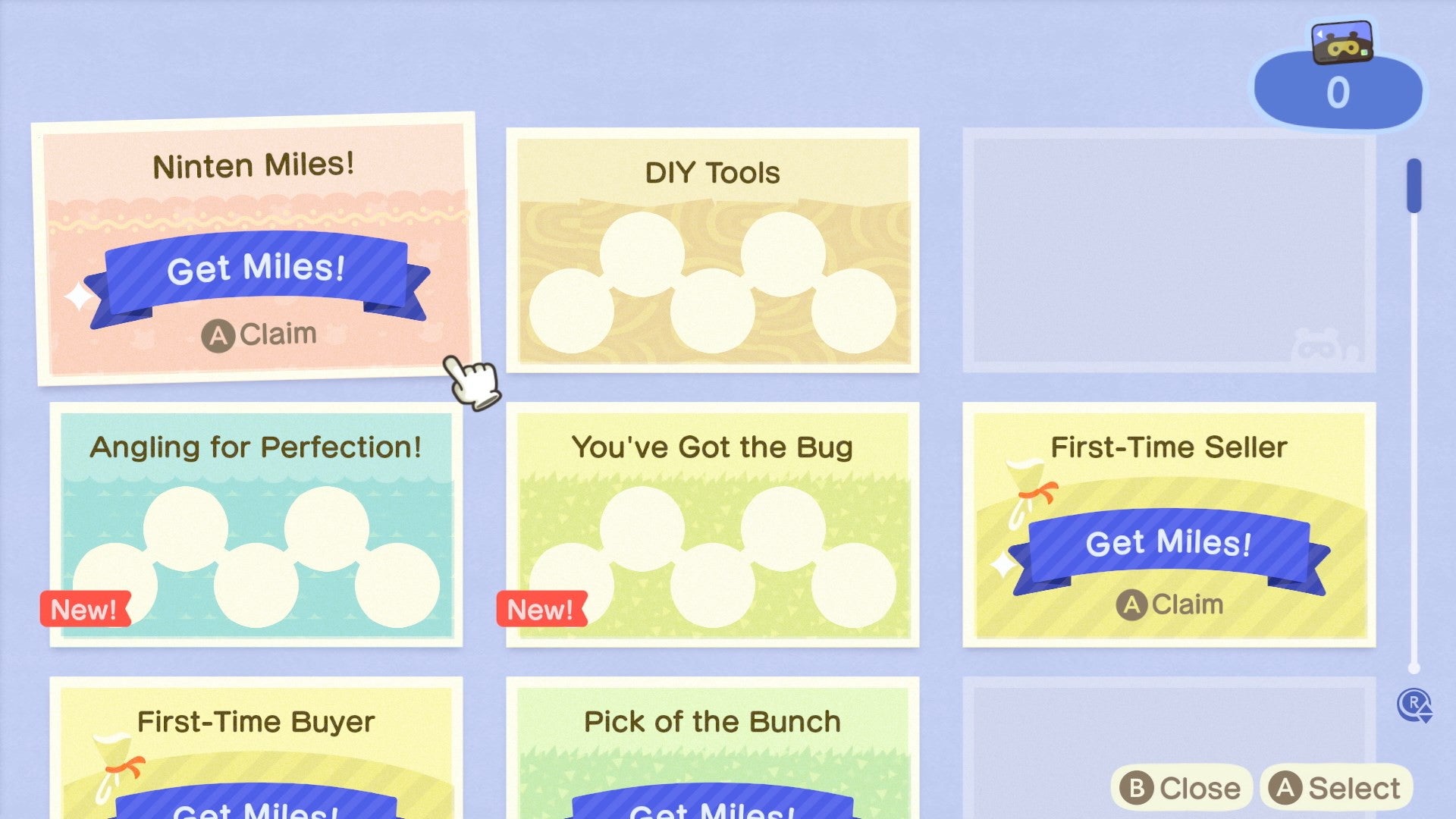 There's a new currency in Animal Crossing: New Horizons called Nook Miles, but how do you get them and what do they do?
Alongside growing and gathering fruits, there's a new currency you can use to visit new islands: Nook Miles. You can earn Nook Miles by completing various quests and after you've collected 2000 of them you'll be able to buy a Nook Miles Ticket that you can use for travel.
You can also use Nook Miles at the ATM terminal to get unique unlocks, and you can also earn Nook Miles+ daily rewards while you're at it. We've broken Nook Miles into three sections to help you get to grips with the new currency system quickly so you can get back to building your new paradise.
How to earn and spend Nook Miles
You can earn Nook Miles by completing various objectives and normal in-game tasks, such as catching bugs or talking to neighbors. You can earn them by completing almost every activity you can think of in-game, but you need to redeem them in order to earn them.
You can track your progress via your Nook Phone and selecting the Nook Miles+ app, and you can redeem whatever you've completed or set yourself a new goal. Once you've earned a bunch, you can spend them at ATM terminal in Resident Services. You'll be able to purchase new furniture, decorations, hairstyles and more that can't otherwise be bought with bells.
You can also increase your inventory this way, which would be worth doing before you set out on any new island adventures. Some items are exclusive to Nook Miles, so check back regularly to see what you can get.
What can you use Nook Miles Ticket for?
Alongside exclusive items, you can also buy Nook Miles Tickets from the Nook Stop at Resident Services. Afterwards, pop along to the airport to visit deserted islands to harvest resources like wood or Iron Nuggets, as well as persuade villagers to join your lovely island. You can find all sorts of items on new islands, so make sure you have increased your inventory to bring lots of cool stuff back.
Nook Miles+ tasks and daily rewards
Once you've paid off your 5,000 vacation fee and bought a house, which will also begin to unlock shops and addition buildings for you, you'll get the Nook Miles+ app, which allows you to access five rolling challenges.
These challenges appear at the top of the Nook Miles app and roll over each time you complete one. You'll have five at any given time, and each time you complete one and collect its reward it'll disappear and be replaced by another from the same pool. This is a great way to grind out a few extra points here and there if you need them - and there's also a chance you'll get a 5x multiplier when completing these extra tasks, though it isn't guaranteed to appear every day.
You'll only be asked to complete tasks that are actually possible for you to do with your currently unlocked equipment and such - so don't worry about encountering random tasks that will take hours to complete. It'll never give you the task to assess three fossils if there aren't presently three buried fossils out there, three in your inventory, or three through a mixture of the two.
| Nook Miles+ activity | Nook Miles earned |
| --- | --- |
| Catch a specific bug | 200 - 400 |
| Catch five bugs | 150 |
| Catch a specific fish | 200 - 400 |
| Catch five fish | 150 |
| Chop 10 wood | 150 |
| Chop down a tree | 200 |
| Water eight flowers | 100 |
| Plant three flowers | 100 |
| Plant a sapling | 100 |
| Plant a fruit tree | 100 |
| Sell five fruits | 100 |
| Hit a rock five times | 100 |
| Get three fossils assessed | 150 |
| Shoot down a balloon | 200 |
| Sell 10 shells | 200 |
| Sell a hot item | 200 |
| Sell items for 5000 Bells | 150 |
| Spend 5000 Bells | 200 |
| Make three DIY items | 150 |
| Talk to three villagers | 200 |
| Customise your outfit using your closet | 150 |
| Customise two items | 150 |
| Take a photo | 100 |
| Spend 500 Nook Miles | 200 |
Tasks will range from customising items, catching fish or chopping down trees, and shouldn't take you very long to complete. You can also earn a bunch of Nook Miles by selling items for Bells, so check out our guide on how to earn Bells fast.