Analyst: Infinity Ward will be "essentially closed" after next map pack is released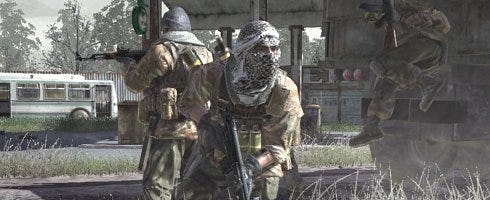 Janco Partners analyst Mike Hickey has said that he believes Infinity Ward will be "essentially closed" once the next map pack for Modern Warfare 2 is released.
Due to the numerous defections within the developer and all the lawsuits floating around, Hickey is under the impression that the studio will be absorbed into Activision and future work in the series will be spread out amongst the rest of its developers.
"Continued defections from [Activision's] Infinity Ward studio have created meaningful uncertainty around the future of their Call of Duty: Modern Warfare franchise," said Hickey.
"We expect Infinity Ward studio will be essentially closed after their next map pack release, with development work on Modern Warfare 3 spread between two studios not historically tied to the franchise."
At least two map packs were promised at the onset, with the Stimulus Pack already released to great sales.
As far as Modern Warfare 3 is concerned, Hickey predicts that it will land in stores during Q4 of Activision's fiscal year 2011 and potentially rake-in $738M.
That figure is reasonable, considering that Modern Warfare 2 won a Guinness for making $401M in just its first 24-hours on the market.
Currently, three titles are in the works in the Call of Duty franchise.
There's Treyarch with the oft-rumored Vietnam-centric game, slated for a reveal through the May issue of OPM; Infinity Ward was developing Modern Warfare 3; and then there's Sledgehammer's "innovative take" on the Call of Duty franchise that Thomas Tippl, Activision's COO, said would "further broaden" the franchise's audience.
So, regardless if Infinity Ward as we all know it remains intact after the next map pack or not, Activision will still be pumping out the CoD titles - just with different names on 'em.
Via Gamasutra.