Twitch acquired by Amazon for $970 million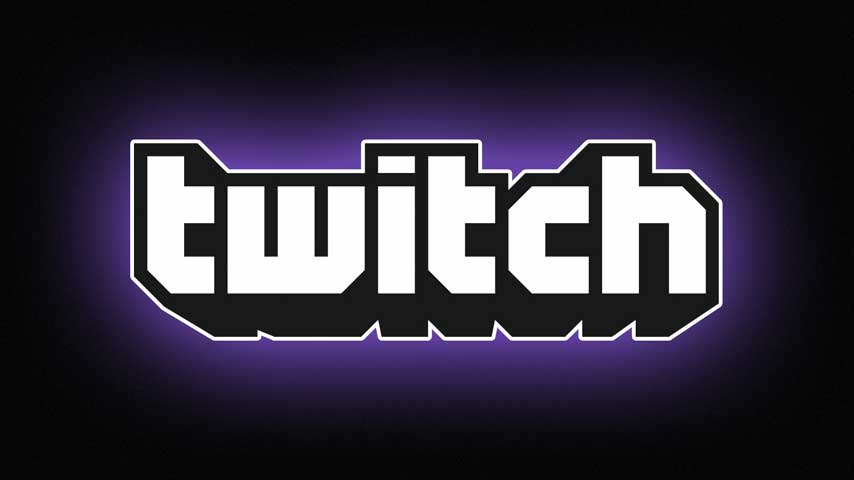 Following rumours last month that Google was in final talks to acquire Twitch, the live-streaming service has now confirmed that it has been acquired by Amazon for $970 million.
UPDATE 2: Amazon has now confirmed the deal is worth $970 million in cash. The acquisition is expected to close in the second half of 2014.
"Broadcasting and watching gameplay is a global phenomenon and Twitch has built a platform that brings together tens of millions of people who watch billions of minutes of games each month — from The International, to breaking the world record for Mario, to gaming conferences like E3. And, amazingly, Twitch is only three years old," said Jeff Bezos, founder and CEO of Amazon.com.
"Like Twitch, we obsess over customers and like to think differently, and we look forward to learning from them and helping them move even faster to build new services for the gaming community."
"Amazon and Twitch optimize for our customers first and are both believers in the future of gaming," said Emmett Shear, CEO of Twitch. "Being part of Amazon will let us do even more for our community. We will be able to create tools and services faster than we could have independently. This change will mean great things for our community, and will let us bring Twitch to even more people around the world."
UPDATE: Twitch CEO Emmett Shear, posted an update on the Twitch blog thanking the fans and confirming the Amazon acquisition. Below is his statement in full.
"Dear Twitch Community,
It's almost unbelievable that slightly more than 3 years ago, Twitch didn't exist. The moment we launched, we knew we had stumbled across something special. But what followed surprised us as much as anyone else, and the impact it's had on both the community and us has been truly profound.
Your talent, your passion, your dedication to gaming, your memes, your brilliance - these have made Twitch what it is today. Every day, we strive to live up to the standard set by you, the community. We want to create the very best place to share your gaming and life online, and that mission continues to guide us.
Together with you, we've found new ways of connecting developers and publishers with their fans. We've created a whole new kind of career that lets people make a living sharing their love of games. We've brought billions of hours of entertainment, laughter, joy and the occasional ragequit. I think we can all call that a pretty good start.
Today, I'm pleased to announce we've been acquired by Amazon. We chose Amazon because they believe in our community, they share our values and long-term vision, and they want to help us get there faster. We're keeping most everything the same: our office, our employees, our brand, and most importantly our independence. But with Amazon's support we'll have the resources to bring you an even better Twitch.
I personally want to thank you, each and every member of the Twitch community, for what you've created. Thank you for putting your faith in us. Thank you for sticking with us through growing pains and stumbles. Thank you for bringing your very best to us and sharing it with the world. Thank you, from a group of gamers who never dreamed they'd get to help shape the face of the industry that we love so much.
It's dangerous to go alone. On behalf of myself and everyone else at Twitch, thank you for coming with us.
Emmett Shear, CEO"
It's unclear at this time what Shear means by "retaining independence," though we are sure to find out soon enough.
ORIGINAL STORY: The Information is reporting that online retailer juggernaut Amazon, is in "late-stage talks" to acquire Twitch, the largest online video game live-streaming service, for more than $1 billion. A person close to the matter added that a public announcement will be made "shortly," possibly as early as next Monday.
This report is backed by another from The Wall Street Journal [paywall], which suggests that the deal is in its final stages.
It's worth noting that similar remarks about a deal's completion were made when it was revealed that Google was in talks to acquire the service, which at this moment do not seem very credible.
Twitch has recently made some massive changes to the way it handles copyright music playing during stream archives, Twitch later said that it has no plans to enforce the same system on live-streams.
The move was said by many to have been done as a form of house keeping before finalising the Google deal, considering Google had a run-in with Viacom in the past for some of the copyright content on YouTube. Others saw it as the opposite however, saying that the only reason Twitch has implemented the new systems is because the heads realised that the cash flow from the Google deal was not going to happen, so cutting costs would be their number one priority.
Amazon might not instantly seem like the perfect owner of Twitch, but it all follows Amazon's recent attempts, and plans, to break into the game development fray. Just recently, it acquired developer Double Helix, and has been adding a number of veteran designers to the roster to help foster its gaming portfolio, the first drop of which was the gaming end of Fire TV.
Adding to that newly found interest in game development, Amazon has one of the largest server farms in the world, which get used all the time by online games, web hosts, etc.. Something which could make Twitch break into new markets, or even improve its existing infrastructure.
We'll be updating this story as it develops.
Thanks, Polygon.