Activision registers Call of Duty: Future Warfare domains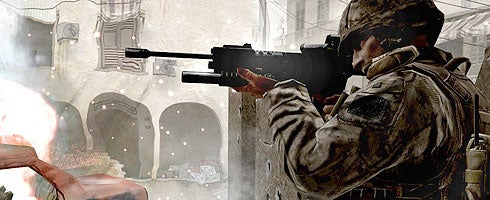 Activision's registered several Call of Duty website domains that possibly hint at where the series is heading next.
The company created domains for Call of Duty: Future Warfare, Advanced Warfare and Secret Warfare, as well as Space Warfare (thanks, superannuation).
It seems futuristic combat is the new black, and ultra-nationalist Russian extremists shooting up airports are so last year.
For now, Activision has three teams working on new additions to the series, starting with Treyarch, who are currently working on Call of Duty: Black Ops for a November 9 release.
Upstart Sledgehammer Games are also working on an action-adventure title that will, according to Acti COO Thomas Tippl, "broaden the audience" for the IP.
Finally, Tippl confirmed last week during Activision's Q1 financials that Infinity Ward, despite its recent troubles, are working on a game in the series, with more details later this year. That project is thought to be Modern Warfare 3.