"Activision has written agreement to use No Doubt in Band Hero"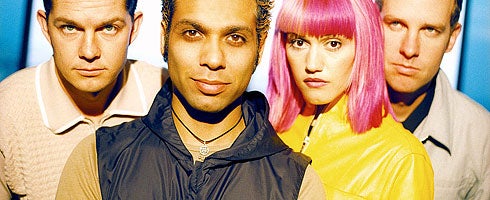 Activision's released a statement in response to No Doubt's intention to sue it over the use of the group in Band Hero, saying it's got a signed agreement that validates it position. Ring any bells?
The full thing, taken from Game Informer:
Some of the world's most popular and iconic artists have been featured in Guitar Hero as playable characters, and we are proud to count No Doubt among them. Activision has a written agreement to use No Doubt in Band Hero – an agreement signed by No Doubt after extensive negotiations with its representatives, who collectively have decades of experience in the entertainment industry. Pursuant to that agreement, Activision worked with No Doubt and the band's management in developing Band Hero. As a result, Activision believes it is within its legal rights with respect to the use and portrayal of the band members in the game and that this lawsuit is without merit. Activision is exploring its own legal options with respect to No Doubt's obligations under the agreement.
Do you reckon No Doubt screams onto Twitter in nonsensical streams of consciousness at 3.00am? Hope springs eternal.