3 big reasons why you should be excited for PS5's Returnal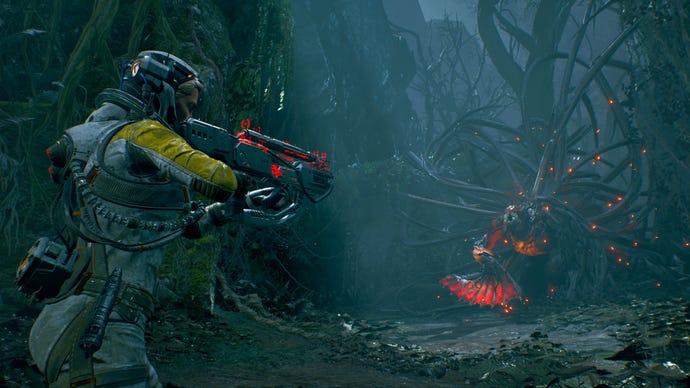 Housemarque's new third-person roguelike shooter might not be on your radar yet but it should be.
Sony is releasing a brand-new PS5 exclusive at the end of April, but you might not know about it. For whatever reason (probably because there's no sign of a Nathan, Joel or Ellie) Housemarque's super-looking Returnal has flown a little under the radar, which I find rather odd.
In the video above I speak about how I love the new wave of narrative roguelikes, speculate about the potential with the arsenal of weapons and gadgets to hand in Returnal, and get rather too enthusiastic about the unusual contrast in the visuals - actually, scratch that as it's never wrong to be enthusiastic about something.
There's been a lot of chatter about people not wanting to pay full-price for a roguelike, but I'm hoping that Returnal makes a very strong case for itself on release. What I've seen of it so far has got me very excited. Even if I can't aim for toffee using a controller. At least Returnal seems to be making use of some DualSense features, which seem neat.
Returnal releases on April 30, exclusively on PS5. Let me know what you think about Returnal and the video in the comments.