The Destiny content roadmap is welcome, but a long-term future has yet to be secured
Last night's Destiny announcements at least show there's good content coming, but we've yet to see whether or not execs have a handle on the RPG's continued updates.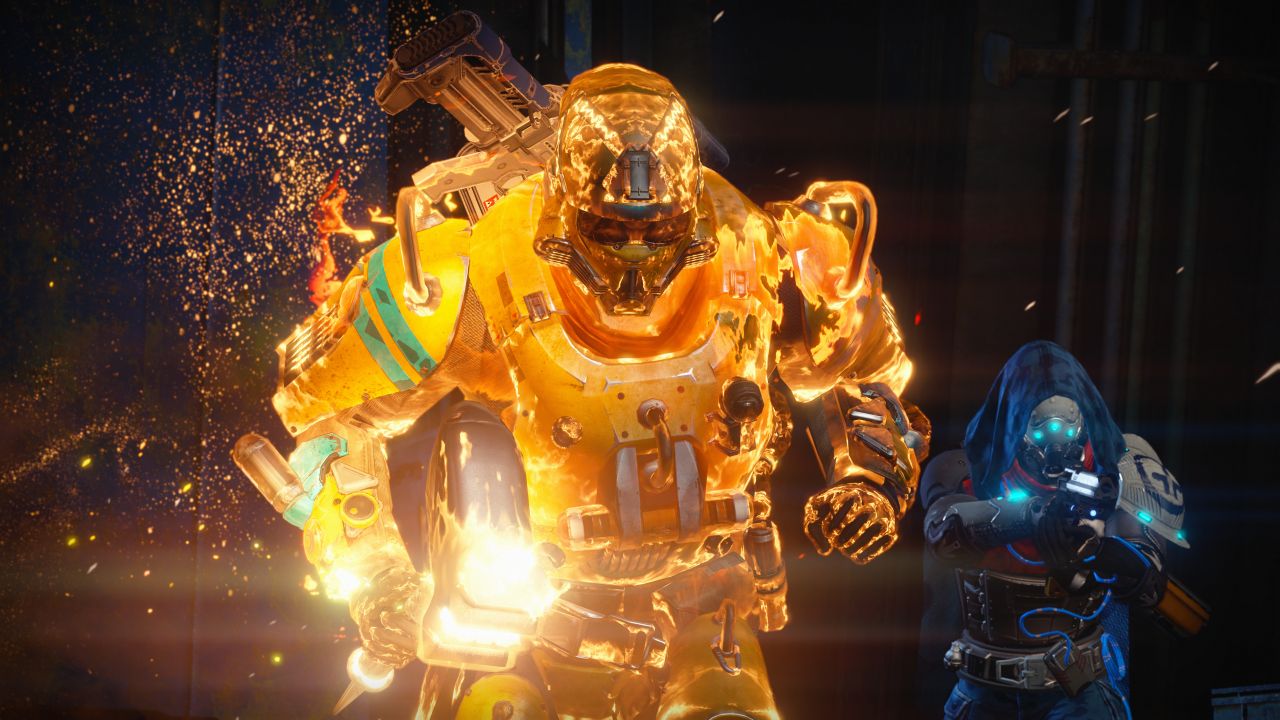 It's unlikely we'll see whether or not the Bungie and Activision teams have a real handle on keeping Destiny current, responsibly delivering content and hardening a meaningful system of avatar progression, until spring 2017.
Was it enough? That depends on your expectation. Activision and Bungie finally laid out a roadmap for future Destiny content last night, saying players can expect what seems to be a relatively light spring content update, a major expansion towards the end of the year and a full sequel in 2017. While there are some sighs of relief in the community this morning, the reality is that Destiny probably won't come back online as a major concern for most invested players until late 2016. Yes, new content is coming. No, it isn't coming anywhere near as quickly as it should.
I don't want to appear mealy-mouthed, but everyone should be realistic about the wording regarding the spring content update. News of a "significant light increase" – almost certainly to 330 – means those who've been smashing their head against the Oryx challenge in King's Fall can look forward to some reprieve, but the inclusion of "new challenges for PvE players seeking some more fun experiences and replayability" says in weakly flashing neon letters that there won't be anything new here, just re-runs of existing levels.
If that includes a return to year-one strikes and raids, content that was criminally excluded with The Taken King in September 2015, then we're all good, but I'd question how long it's going to take for the novelty of smacking The Devil's Lair or The Summoning Pits for upgraded gear to get old. A month, maybe? The prospect of a nostalgia-burst appeals to me (and many others), but if this is all the PvE players have to look forward to until the major expansion at the end of the year then we're going to find ourselves back in the current situation very quickly. The current situation is "not playing Destiny," for the record.
But, regardless of the centre of 2016 being a slim time for Destiny, the end of the year should see Bungie return with a bang. Now we know there's going to be a major update in the autumn or winter and it's time to get excited. It's likely this pack will be largely formed of cut Mars content and will almost certainly include a new raid. This is the drop everyone's waiting for.
The Taken King's King's Fall raid lasted for four months before PvE players got genuinely angsty, so the new update should keep players engaged well into 2017. Assuming lessons have been learnt over ensuring Destiny's content flows regularly, that should hopefully lead us into the next proper pack early next year – one with actual content, not something along the lines of the update we're about to receive. And everything should be back to normal. Normal is "playing Destiny," for the record.
It's unlikely we'll see whether or not the Bungie and Activision teams have a real handle on keeping Destiny current, responsibly delivering content and hardening a meaningful system of avatar progression, until spring 2017. Assuming we've now written off the bulk of this year to retreads and sentimentality, the challenge now is keeping the game moving from late 2016 until the release of Destiny 2.
Because while no one's denying the impeccable crafting of Bungie's shooting experience, Destiny is also a decade-long RPG. Too much has gone wrong in the last quarter. The progression system offered by The Taken King, a split of level and Light along the same lines of Diablo 3's level and Paragon ranks, was a positive addition, but the decision to lop off year-one so brutally, rendering all its guns, gear, strikes and raids essentially pointless, was a bizarre decision. Keeping players in the dark over switching to skill-based matchmaking in PvP, thus flooding the entire game with lag, was one slap in the face too many for most.
Bad choices, evidently, will not be tolerated. It seems obvious Bungie's been going through a nasty transition, with boss Harold Ryan leaving the building after 15 years of managing some of the most successful core video games ever made, and sources tell us that the studio is "not a happy place to work" right now. Destiny isn't a game players and press should be battering in the way they have been in recent months. It's Activision's big play for current gen console's MMO-lite genre. It can't fail.
Unfortunately it's you, the players, who'll pay the price of Destiny's bumpy start with a tedious summer (almost certainly to Ubisoft's great delight), but it seems the healing process has begun in earnest.
Was it enough? Maybe it never will be. But it's better than nothing.