Check out Zelda: Link's Awakening's first ten minutes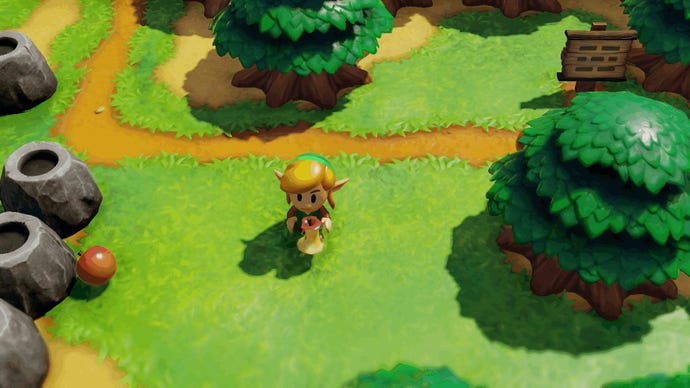 Dive into the first dungeon in the first ten minutes of The Legend of Zelda Link's Awakening footage.
Last night Nintendo revealed that a Switch remake of The Legend of Zelda Link's Awakening is heading to Switch this year. The "modern re-imagining" of the 1993 Gameboy original has been brought screaming into 2019 and gosh. It's cute, isn't it?
YouTuber Arekkz Gaming has the first 10 minutes of Awakening's new look, which you can check out below.
Following A Link to the Past, our hero washes ashore on Koholint Island and finds himself in a whole new adventure. Everything in this remake has a plastic, tilt-shifted look - the whole package looks like a little diorama or toy set. Arekkz makes his way through the introduction to the first dungeon.
It's classic Zelda, far removed from the likes of Breath of the Wild or its recently-announced sequel.
The Legend of Zelda: Link's Awakening lands on Switch on September 20.