Yet more RUSE deception tricks detailed in video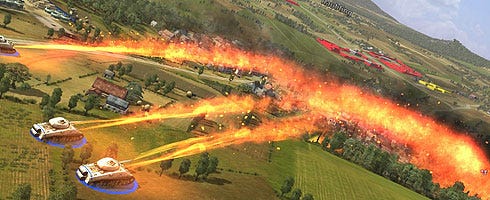 French dev Eugen Systems has put out yet another RUSE tutorial movie, this one containing "veteran" instruction for the WWII RTS.
Senior producer Mathieu Girard is walking you through various ways to fool the enemy in this latest footage, along with creative director "Alexis". There's some serious business going on here. Lots of frowning.
There's a lot of gameplay footage there, showing how various ruses can be combined, and so on.
RUSE looks as though it may mark something of a resurgence in interest in strategy games in general: the beta's been downloaded over 1 million times so far.
Check it out below, courtesy of Joystiq. It's very pretty.
RUSE ships in June for PC, 360 and PS3.