Steel Division 2 heads to the massive battlefields of the Eastern Front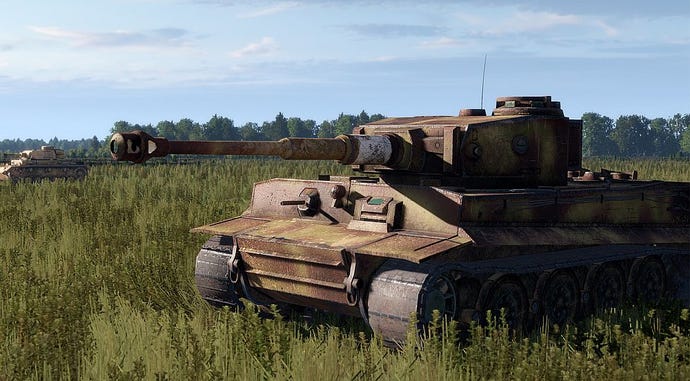 Eugen Systems has announced Steel Division 2, a sequel to 2017's Steel Division: Normandy 44.
Steel Division 2 is set during Operation Bagration, the Soviet offensive which took place during the summer of 1944.
The game will contain new single-player dynamic strategic campaigns, 18 new divisions, mechanics, setting, and hundreds of historic units. Multiplayer fans can get in on some hectic 10v10 play.
"We've made a lot of improvements to Steel Division 2 based on direct feedback from our most avid fans of Steel Division: Normandy 44," said game director and studio co-founder Alexis Le Dressay in the press release.
"For instance, we know they will love the new single-player Dynamic Strategic Campaigns. But we are planning much more for Steel Division 2. Expect more details about new features and units after gamescom 2018. The game is a true passion project for us, and we hope players look forward to seeing more as development continues."
Here's a list of key features:
Brand-new turn-based Dynamic Strategic Campaigns
New setting, the Eastern Front, with the mighty Red Army and Axis powers
Over 600 historically accurate units across 18 new divisions
Realistic battlefields spread across 25 different maps
Substantial changes to the Deck building mechanics
New, realistic art direction to deliver a more immersive visual style
Revamped combat offering a more refined tactical experience
Host of game modes, offline and online, including co-op and massive 10v10 multiplayer battles
Steel Division 2 will be self-published for PC by Eugen Systems and is without a release date.