Xbox Game Pass new release has a gorgeous link to PlayStation exclusive The Last Guardian
If you've yet to play Planet of Lana, make sure you keep your speakers on and your ears open – the result may just surprise you.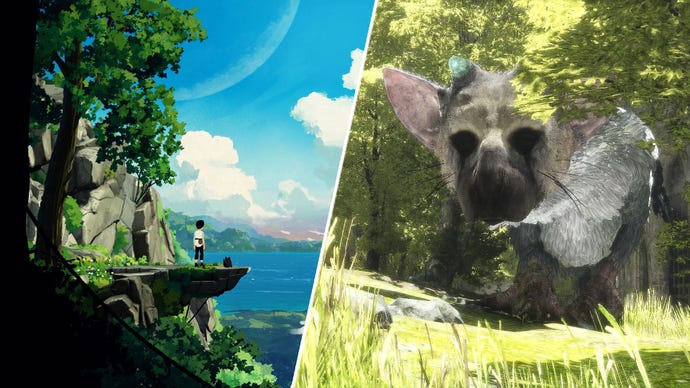 Xbox Game Pass subscribers have been drawn to Planet of Lana in their thousands. The game, developed by Swedish studio Wishfully and sold as a 'cinematic side-scrolling platformer', has been a critical and commercial success across the board – but coming Day One to Game Pass has meant that the indie game has found a particularly precious place in the hearts of Xbox owners.
And it's easy to see why the game has tugged on the heart strings of so many: the world, painted and realised with its gorgeous Ghibli-lite aesthetic, is brimming with intricate and cerebral puzzles, peculiar machine lifeforms, and otherworldly creatures. The detailed graphics (which really do evoke watercolour paintings and happy little trees) are one thing, but it's that soundtrack that does a lot of heavy lifting when it comes to giving Planet of Lana that nostalgic and specific sense of place.
Let's rewind a bit. Planet of Lana – as you may expect from the name – is set on an alien planet where the eponymous protagonist, a young girl Lana and her monkey-like animal familiar Mui, undertake a desperate rescue mission in order to save her sister. Art style aside, you'd be forgiven for thinking it's something in the ilk of Shadow of the Colossus, or Ico, or even The Last Guardian. Planet of Lana is not a Fumito Ueda/Japan Studio game, but there is a very strong link between Ueda's last high-profile release and this Swedish indie curiosity.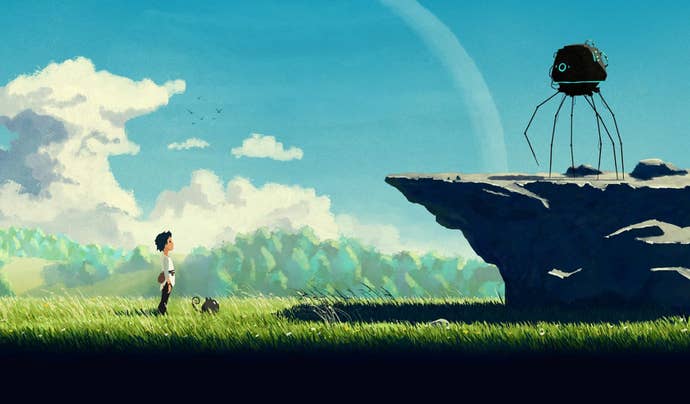 That link is Takeshi Furukawa, the BAFTA-nominated Japanese American composer that has contributed to the score. Shooting to fame within the games industry after working on The Last Guardian and soundtracking Trico's journey with emotional aplomb, Furukawa has enjoyed quite a bit of work (you may also recognise his music from comedy show Mythic Quest, and you'll hear it on the upcoming Avatar: The Last Airbender TV series for Netflix, too). But Planet of Lana is the first time he's gotten to revisit that emotive, soaring orchestration that was so profound in The Last Guardian – and it works a treat in the game.
Come for the ambient music that slowly builds and skulks and grows, coming to climax alongside the incessant and organic beat of tribal drums. Stay for the gorgeous vocal melodies performed by Scottish singer Siobhan Wilson, who really is a credit to the soundtrack despite never having worked in games before.
Furukawa has been particularly humble in his reaction to the score's popularity, too. "Thank you everyone for the tremendous response to Planet of Lana," he notes in a chain of tweets. "I always knew the game would be amazing, but for the music to be similarly well-received is a surprise and honor. I need to point out that music is always a team effort."
He notes that Siobhan Wilson wrote the lyrics for every track in the game, and co-wrote the orchestration for tracks Horizons and End Credits. He also name-checked Saki Furuya who 'took the mess of his Logic sequences' and wrangled them into scores that are 'musical and visual works of art'. Ken Belcher gets a shoutout for being a talented multiinstrumentalist, too – you can see the full thread of credits here.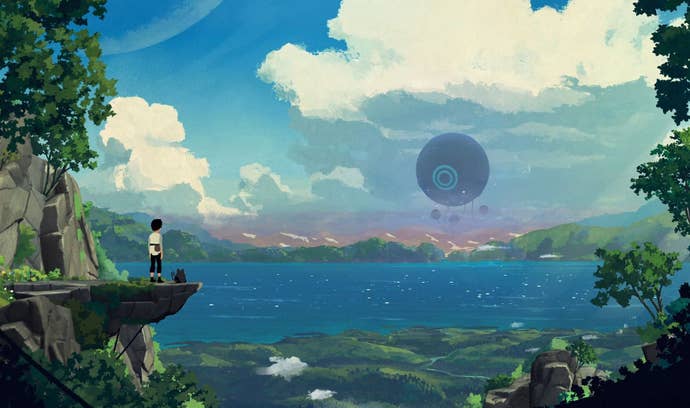 As if a gorgeous soundtrack wasn't enough, there's also a very smart little music puzzle hidden within the game (and one that actually put me in mind of Tunic's infamous windchime puzzle, quite a lot). I won't ruin it here, but in Chapter 11 of the game there's a multi-layered puzzle that requires you to find a way to play back the correct musical notes by deciphering a peculiar code. It's smart, it's interesting, and it's a very attentive way of paying homage to the refrains and themes that underpin the entirety of your experience in the game thus far. I really am a sucker for music puzzles like this.
Between Furukawa's eagerness to celebrate the musical talent behind the game and that smart little puzzle included within the title, it's very clear that Planet of Lana is a must-play for any music lovers out there that already have a Game Pass subscription. The actual game itself is a joy – and if you're lucky enough to own a nice OLED TV (or even a basic 4K one), you can do far, far worse for ogling graphics than spending a few hours within this enchanting spectacle.
---
Announced during Summer Game Fest 2021, Planet of Lana was originally set for release in 2022 before being delayed to spring 2023. It's out now for Xbox consoles and PC, and is included with Game Pass.