What are you playing this weekend?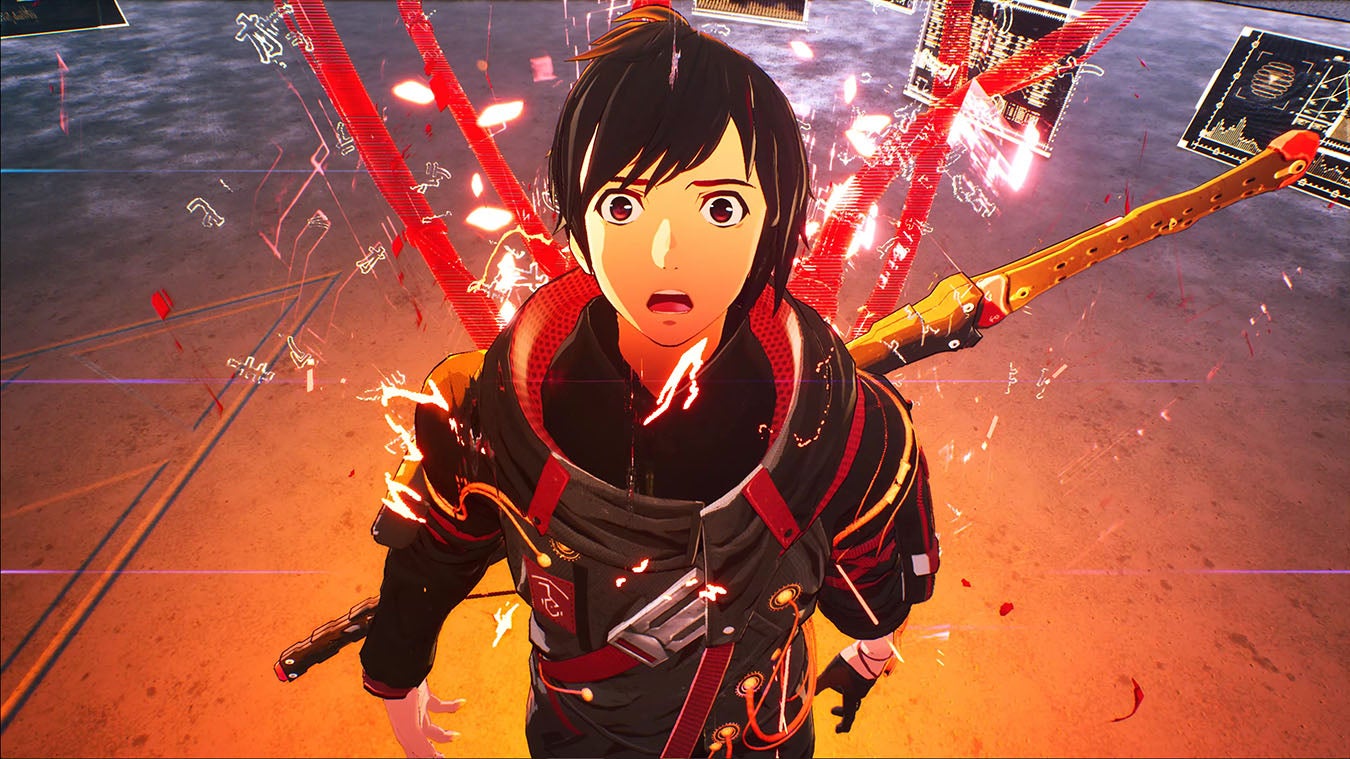 Hello, weekend. We've missed you.
It's time to wash the workweek off, throw on some comfies, grab some snacks, prop those tired feet up, and play some games. That's what we're planning to do at any rate.
This weekend the usual chores and some socialization will surely take up some of our time, but there will be plenty of time left over to play some games.
For the weekend, we're joining the OSF, shooting bad guys, tending our islands, taking a hike, building a city, and maybe we'll even try to survive being eaten by cannibals.
Sounds like a very broad and diverse weekend, doesn't it? Anyway, here's what we're playing this weekend.
Alex Donaldson, Assistant Editor - Lego Builder's Journey
It's a bit of a short one from me this weekend - I've got a busy weekend doing that awful thing known as 'real life stuff' - but I do plan to find a little time to play Lego Builder's Journey, the latest Lego game - and quite different from the kid-focused games the franchise usually gets. It was previously on Apple Arcade, but I'm an Android person, so that was out.
Avid readers of VG247 will know that I'm quite a big Lego nerd, and so the idea of a lovely little Lego puzzle game is really exciting to me. On top of that, it's a curiosity on PC, as it's a photo-realistic showcase for ray tracing, focusing on lighting and reflections that illuminate the little plastic bricks as in real life. I expect I'll write about what I think of it next week, so watch this space...
Dorrani Williams, Video Producer - Scarlet Nexus, Valorant
This weekend I'm going to rush a second playthrough of Scarlet Nexus. Having already completed the game as Yuito, I want to see the story from a different perspective as the other protagonist Kasane. The cutscenes are long but thankfully I'll be able to skip most of them this time and get straight to what I love most, which is combat.
Also, I've gone back to Valorant recently. Riot is celebrating the game's one-year anniversary and I'm so glad the game didn't die out in its first year. I'm not the sharpshooter I once was when the game first released, and so much has changed, but hopefully, I can make a steady climb back up to diamond. Wish me luck!
Rebecca Jones, Guides Writer — A Short Hike, ACNH (as ever)
A little bit of personal news: Monday will be my last day at VG247, so this is my final weekend feature! However, I won't be going very far: after a few days' holiday, I'll be starting my new job at our sister site Rock, Paper, Shotgun.
RPS is a PC gaming site — and while I believe I am still allowed under the terms of my new contract to enjoy games on other platforms, it kind of feels apt that I intend to spend a bit of time this weekend nostalgically lazing around on what's surely been my favourite console-exclusive game over the past year. I of course mean Animal Crossing: New Horizons, which I've written about extensively during my tenure here.
In between taking part in the first Bug-Off of Summer 2021 and attending my 57th K.K. Slider concert (so close to that next Nook Miles stamp!), I plan to play A Short Hike. I recently remembered about this lovely indie game — which is perhaps even more wholesome and chill than ACNH — and to say that I've been craving some time in the peaceful atmosphere and beautiful environments of Hawk Peak Provincial Park ever since is no exaggeration.
I first played A Short Hike in nearly a single sitting back in December, on the day I found out I'd soon be working here at VG247. I only had the last section to go, but between the Christmas season and starting my new job, I sadly just never got back to it after that one marathon session. So I reinstalled it yesterday, and it feels kind of meaningful to bring my time here full circle by finally getting Claire to the top of that mountain.
Stephany Nunneley, News Editor - Dark Alliance, The Forest, Foundation
There are three games I want to play this weekend, and I am trying to decide which to allocate my time to.
First up, there's Dark Alliance which just released this week. It is available with an Xbox Game Pass Ultimate membership, which I have, so I thought I would give it a go with some other friends with a sub too. I am super interested in trying this game and as a D&D nerd, I am really interested in the setting considering it's Icewind Dale. Plus, Drizzt, the hunky Drow from RA Salvatore's books, is in the game. Guess who I will be playing as? The party of four will also consist of his buddies Catti-brie, Wulfgar, and Bruenor Battlehammer, and they are no slouches. But they still aren't Drizzt. We'll see if I can get all four of us to play it, as some of my friends aren't as into the fantasy genre as I am.
With the Steam Summer Sale going on, I finally bit the bullet and bought The Forest. It has been on my wishlist for ages, and I have no idea why I have waited this long to buy it because it has been on sale before. Who knows. I was probably too busy with my go-to games Lotro or Age of Empires 2. Anyway, I definitely plan on firing it up at some point over the weekend as I really enjoy survival games, and this one has a horror aspect to it.
Another game I would like to try and find the time to play is Foundation, which I also bought during the sale. While I don't normally purchase games still in early access, this one has very positive reviews, so I figured I'd trust the masses and get in on it early. What interests me about the medieval city-building game is the focus on "organic development," monument construction, and resource management. In it, you are tasked with building a medieval settlement, managing manage resources, and a growing population. It also features narrative events, quests, and missions. Sounds like fun to me.
Tom Orry, Editor-in-Chief - Prodeus
Prodeus first appeared a few years ago as another of a growing trend in retro-inspired shooters. I'd completely forgotten about it, but now It's now on Game Pass (in Game Preview form) for PC and I blasted through the opening level.
I had a great time. This is exactly what you are expecting from an FPS with old-school Doom overtones but with the power of modern PCs behind it. It's fast, it's bloody, and it's a whole lot of fun. By the end of the first level the music was pumping, the enemies were coming thick and fast, and the blood was flowing. So far, so very good.
That's kind of an eclectic mix, isn't it? Speaking of playing games, what are you firing up this weekend? We'd love to know.