Animal Crossing New Horizons Bug Off Tourney - Trophies, Prizes, and Rewards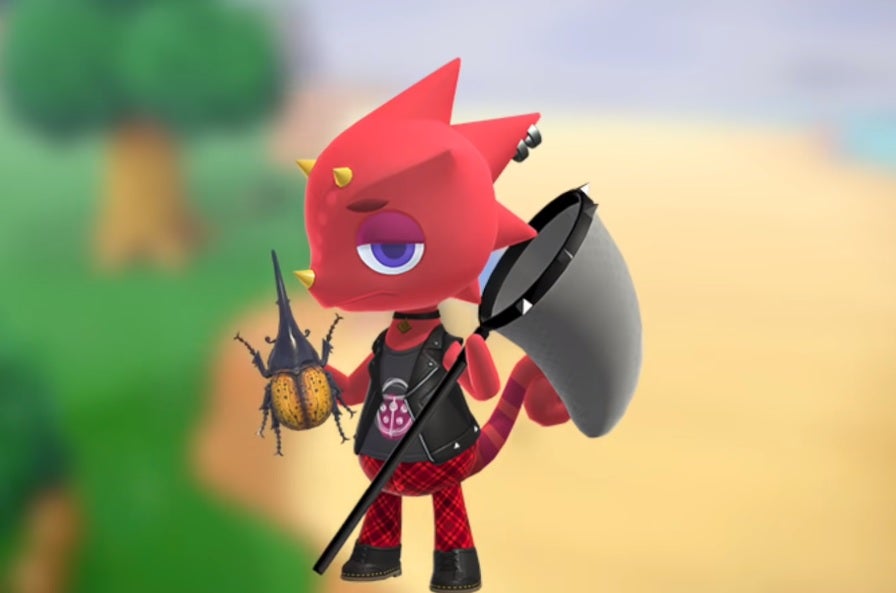 The Bug-Off tourney in Animal Crossing: New Horizons is a four times yearly event, which sees friendly chameleon Flick presiding over a carnival of creepy-crawly catching taking place on your island.
The event works similarly to C.J.'s fishing tourneys. However, the Bug-Off takes place once a month throughout the summer (June-September in the northern hemisphere), instead of quarterly like the fish.
Flick is in charge of the event, where you'll be tasked with catching a lot of bugs for his collection. Participation is free for the first try, but every subsequent try will cost you 500 Bells, so maybe think about selling some of those Turnips you're holding on to.
ACNH Bug Off - When can I take part?
Throughout 2020, Bug-Off events took place on the fourth Saturday of every month during the summer — that's June through September if you're playing in the northern hemisphere.
We can now confirm that the first Bug-Off of 2021 is taking place on June 26th, following last year's pattern. Based on that, it seems likely that all northern hemisphere Bug-Off events will take place on the following dates in 2021:
June 26
July 24
August 28
September 25
ACNH Bug Off - How do I get points?
As I said, the first attempt is free, but afterwards, you'll need to pay 500 Bells to take part. Flick will appear outside Resident Services at 9 am. If you haven't managed to upgrade your Resident Services beyond a tent yet, you can always travel to a friend's island to join in.
Flick will ask you to catch as many bugs as you can within three minutes, and you'll receive two bonus points if you catch three or more bugs. At the end of the three minutes, you can return to Flick to trade your bugs for bug-themed merch and can receive Bug Trophies depending on how many points you score.
If you play with friends, you'll get a multiplayer bonus, too, so invite a few pals over or do some travelling. Depending on how many bugs your group catches, you could earn up to 10 additional bonus points, so it's worth working together to get all the rewards.
Remember that Flick will buy bugs from you for 1.5x more than you'd get at Nook's Cranny.
ACNH Bug Off trophies, rewards, and prizes
There are Bronze, Silver and Gold Trophies to earn once you've earned 100, 200 and 300 points in total. While there are also a bunch of bug-themed reward decorations up for grabs, to add to your home. These items tend to give you a good boost to your Happy Home Academy rating, so they're worth collecting!
The list of rewards, which are dished out by Flick pretty much at random when you ask to trade your points, is:
Toy Cockroach
Toy Centipede
Termite Mound
Artisanal Bug Cage
Bug Cage Bag
Bug Aloha Shirt
Spider Doorplate
Ladybug Rug
Ladybug Umbrella
Butterfly Backpack
Butterfly Wall
Butterfly Wand
There are a lot of really cute things in there, so we hope you get what you want!
You can check out the Animal Crossing: New Horizons bug list here, which tells you where and when to find every bug.
For more information on Animal Crossing: New Horizons, check out our full guide.