Watch Horizon: Zero Dawn gameplay in 4K running on PS4 Pro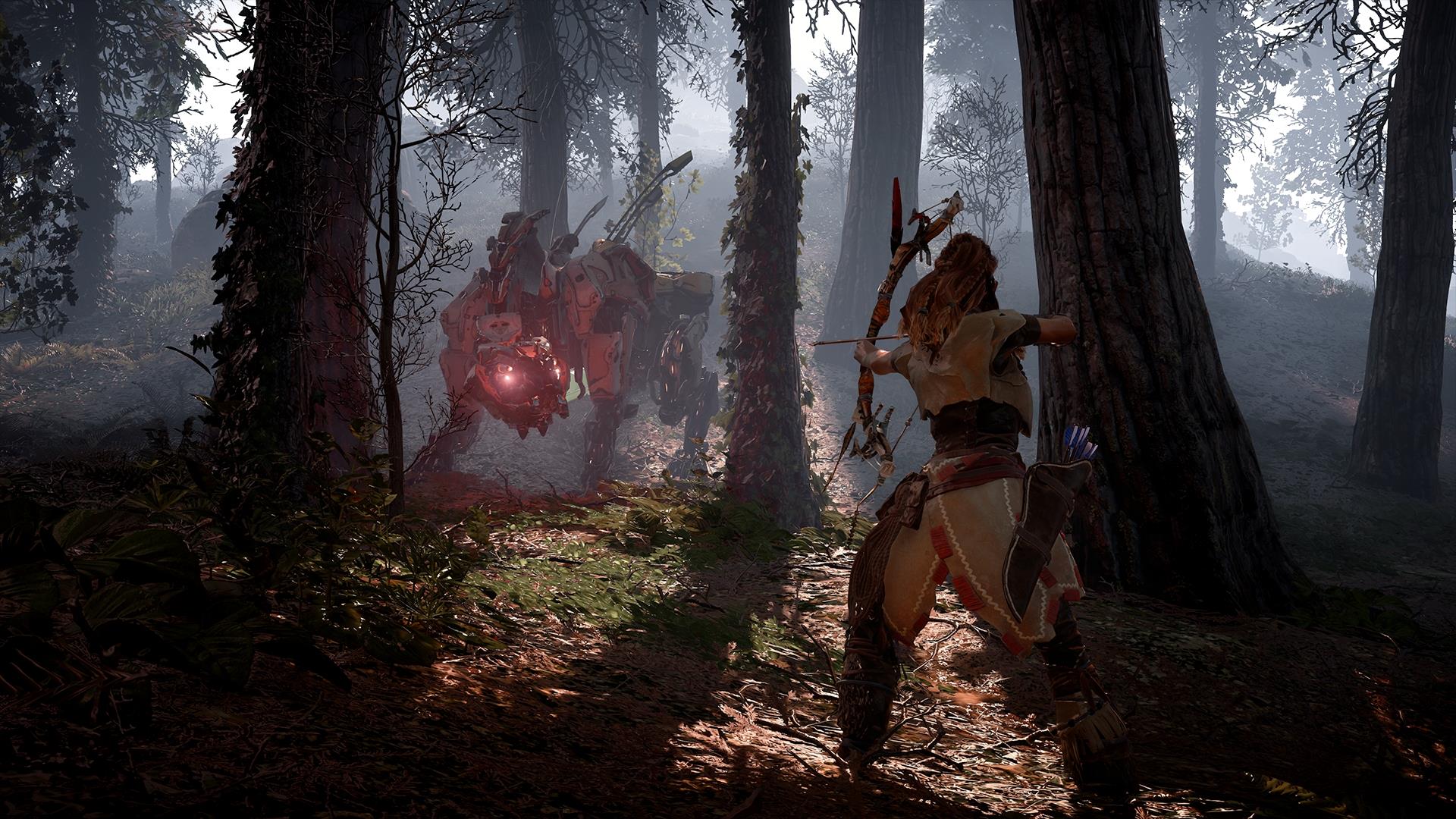 We have new PS4 Pro footage of Horizon: Zero Dawn to show you.
Horizon: Zero Dawn comes out in less than a month, and developer Guerrilla Games recently invited the press to play an updated build of the game.
Our man Alex was there, and he managed to capture some PS4 Pro footage of it, and it definitely looks upgraded since the last time it was shown. The video is short, but shows a new area without any cut-scenes or story.
You can choose to view the video in 4K, which really lets you see the details. Horizon: Zero Dawn will of course downsample the resolution if you're running an HDTV, but will take better advantage of the PS4 Pro when hooked up to a 4K TV.
The game benefits from having been in development for a while as Sony was finalising the PS4 Pro specs, and it looks like it'll utilise the hardware better than some of the stuff we've seen so far from other games.
Horizon: Zero Dawn is out beginning February 28 on PS4.