Watch Dogs worldwide May 27 release date announced, new trailer inside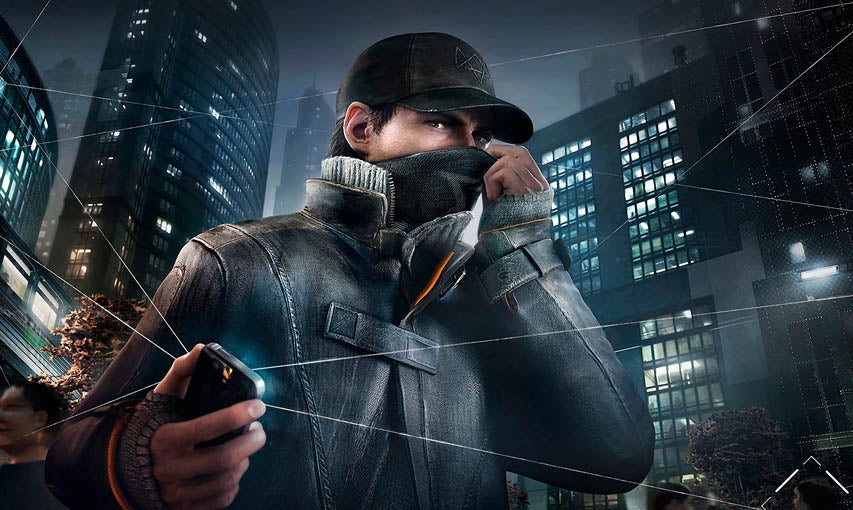 Watch Dogs will launch May 27 worldwide Ubisoft has confirmed, after the trailer announcing the date leaked ahead of time. Sony has also confirmed it will release bundles for the title in Europe.
Update 4
"We are pleased to be able to reveal to gamers all over the world the new release date for Watch Dogs™," said Geoffroy Sardin, EMEA SVP of sales and marketing at Ubisoft. "We are extremely confident that the additional time we afforded the dev team to refine and polish the game will be more than worth the wait."
Players who purchase Watch Dogson either PlayStation 3 or PS4 will have exclusive access to 60 minutes of additional gameplay via the PSN.
"We're really excited for the launch of Watch Dogs on both PS3 and PS4 and are confident that it will prove to be one of the standout games of 2014," said SCEA's Michael Pattison. "It's a unique and visionary game and we believe that the exclusive content available via PSN will not only excite gamers, but showcase how PlayStation is a preferred destination for Watch Dogs."
The bundles for Watch Dogs on PS4 and PS3. Shots of those are below.
Watch Dogs will be made available on May 27 for PC, PS3, PS4, Xbox 360 and Xbox One.
The Wii U version will release at a later date.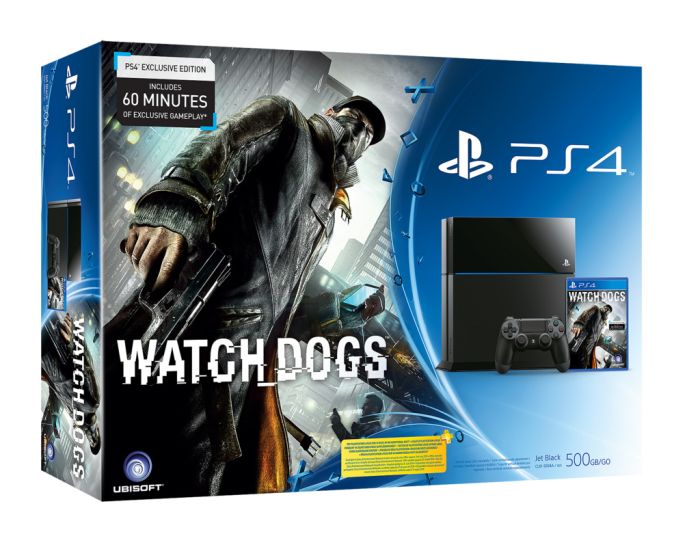 UPDATE 3: The above image comes from the Watch Dogs release date announcement trailer which leaked ahead of time on the Xbox 360's dashboard preview. We've watched the clip, and it's legitimate.
۞ by AGBLeaks
The trailer opens with Aidan Pearce talking about how he used to be the best hacker and thief around, but that all changed when he stumbled across something he was never meant to see, prompting an unknown organisation to put a hit out on him. The video also shows what appears to be the game's villain, who looks like he heads up a sex trafficking ring. Aidan's trying to use espionage to bring the guy down, it seems.
There's some combat as Aidan batters goons with his baton, rides on top of a train and creates a rolling black out with his phone. It's a slick trailer that should be dropping in an official capacity later today. Stay tuned.
UPDATE 2: We've just been informed that GAME Eastleigh posted a May 27 launch date today, before promptly pulling the listing. We're trying to confirm the matter now. Stay tuned.
UPDATE: A new message on the Ubisoft Facebook page reads:
That's 5pm UK, of course. Now; Ubisoft send us press releases almost every day at 5pm for one thing or another, but rarely do they tease it in this manner. This suggests it's something big, but do keep an open, cautious mind until we know for sure.
More as it happens.
Cheers, Videogamer.
ORIGINAL STORY: It comes from this pop-up advert on PS Blog, which reads, "Find out the release date in this new trailer."
Ubisoft's press updates usually drop at 5pm each day, so we'll hopefully know more then.
What sort of release date are you hoping for?
Via AGB.