Warhammer: Vermintide 2 is in development and we'll hear more about it in October
A sequel to Warhammer: End Times - Vermintide is in the works.
Announced today by developer Fatshark, Warhammer: Vermintide 2 is now a done deal thanks to the original game selling over 1.5 million copies.
Warhammer: Vermintide 2 will be released on PC via Steam and consoles, and is currently without a release date.
The teaser video shows nothing but a logo really, but you'll be able to learn more about the game via a developer livestream on Twitch come October 17 at 1pm ET, 6pm UK, 7PM CET.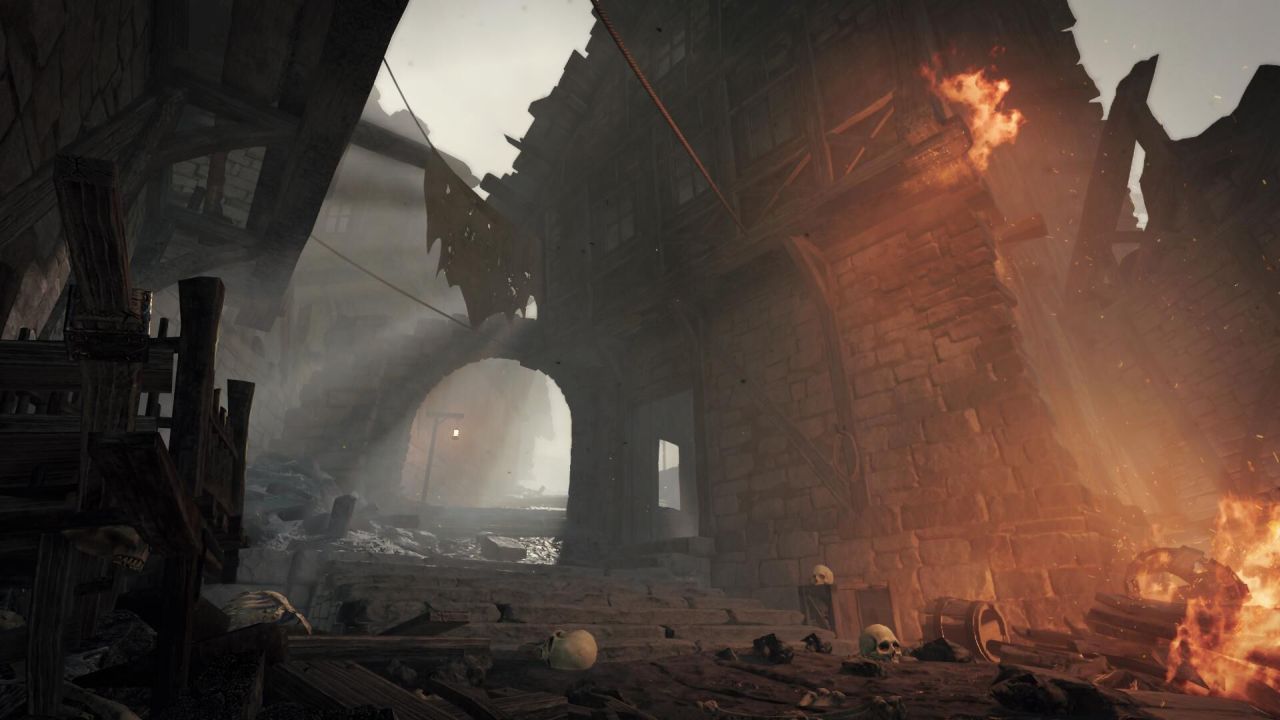 Until then, the set of environmental screenshots above will have to do.
Warhammer: End Times – Vermintide is a co-op, action-fps where the player chooses one of five heroes. They then team up with three other players to fight Skaven, which are a race of rodents.
The game takes place during the End Times in the city of Ubersreik.
Vermintide was originally released for PC in October 2015 before arriving on PS4 and Xbox One the following year.