Warhammer: Vermintide 2's next free update turns it into a rogue-lite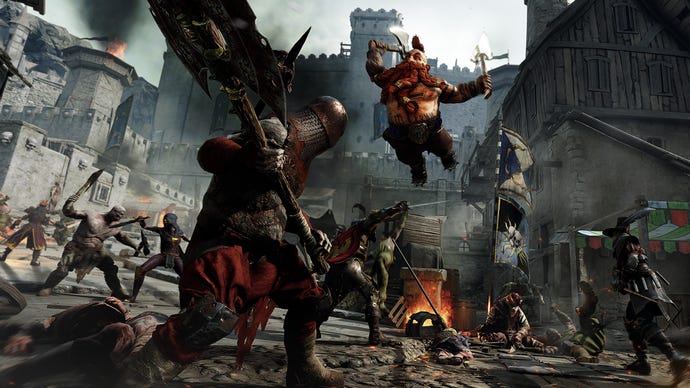 Fatshark, the developer for Warhammer: Vermintide 2, has announced that the game's next update will introduce a "rogue-lite inspired" mode to the title.
The new update, called Chaos Wastes, is set to greatly extend the scope of the end-game and introduce 15 new locations to the game, too. Each time you run through the new mode, these locations will be laid out differently, and contain different challenges for you to fight through. Chaotic indeed.
You're going to need to understand the intricacies of classes, abilities, boons and items if you want to make it through to the City of Eternity at the centre of the chaos. Check out a trailer below.
"No two expeditions are the same. Thus, the choices you make are more important than ever and can tip the scales, from life to death. Choose carefully as you equip new weapons, boons, miracles, and more as you progress through the expeditions," the explanation reads.
Chaos Wastes arrives in Warhammer: Vermintide 2 on PC on April 20 and will come to consoles sometime after. The update is completely free and will be applied to the game automatically.
If you're keen to make it through to the end, you're likely going to need all the help you can get – Vermintide 2 is infamously tricky, after all. To that end, we have a guide to all hero careers, subclasses, and skills which you'll find essential in the early game.