Virtua Tennis calls Andy Murray English, Scottish men cry a bit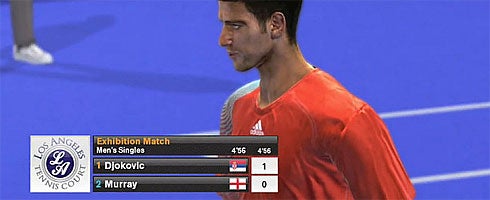 Don't call Scottish people English. They turn blue and start shouting about "freedom". Sega learned this to its cost at the weekend, when the Sunday Mail realised Scot tennis player Andy Murray had been labelled English in Virtua Tennis 2009 and asked some north-o'-the-border patriots what they thought.
They pretty much didn't like it.
"I couldn't believe it when I saw this on YouTube," said Murray fan Steve Johnstone.
"The BBC are always at pains to call Andy British, which is fair enough," said Tartan Army spokesman Tam Coyle, "but this is a new low.
"You have to ask yourself what would be worse - Andy being deemed English or Tim Henman being made a Scot."
Nothing could be worse than that, Tam.
Sega's fixing the error. Thanks, Darkzero.