US PS movie store update: Kill Bill Volumes 1 and 2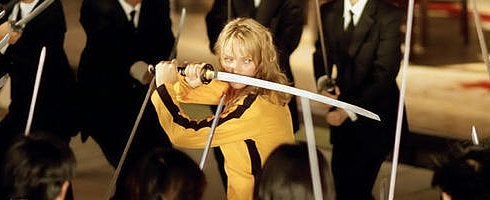 The US PS video store has been updated, and those seeking some HD goodness can feast their eyes on some Kill Bill Volumes 1 & 2, and well, a movie about Julia Child. There rest we've never heard of.
Non-HD offerings include Harry Potter and the Half Blood Prince, Public Enemies, and pretty much the same as the HD list.
The full list of offerings can be found over on the US PS Blog.
The most downloaded HD Movies from last week were:
Terminator Salvation
Angels & Demons
The Goods: Live Hard, Sell Hard
Four Christmases
G.I. Joe: The Rise of Cobra
Funny People (Unrated)
The Ugly Truth
Transformers: Revenge of the Fallen
Star Trek
The Taking of Pelham 1 2 3