US PS movie store update, June 5 - Heaven's Gate, Donkey Punch, more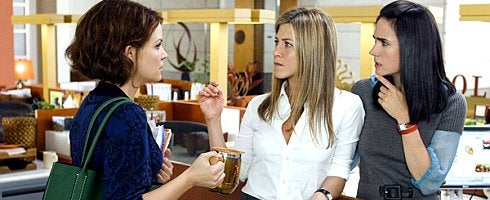 There may be something for everyone's taste this week movie-wise over on the US PS Movie Store, but it still looks a bit "meh" if we're being honest.
This week sees the HD release of the tragically titled suspense film Donkey Punch, Heaven's Gate from 1980 with a bang-up cast, and the Sex and the City crowd favorite, He's Just Not That Into You.
Listings of HD movies and TV shows are below the break, with the rest over on the US PS Blog.
HD Movies
Spring Breakdown
Heaven's Gate
Walled In
Dirty Dozen: Fatal Mission
He's Just Not That Into You
Killshot
Silent Venom
Appleseed
A Good Day to be Black and Sexy
Bigger, Stronger, Faster
Donkey Punch
Humboldt County
Man on Wire
Return to Sleepaway Camp
Shrooms
What Just Happened
KITE: Liberator
The Machine Girl
Tokyo Gore Police
Proof
That's It That's All
HD TV Shows
Art Mann Presents - Season 4
Get Out! - Season 9
HDNet Fights - Season 1
Inside MMA - Season 3
Ring of Honor Wrestling - Season 1
Vegas Confessions - Season 1 & 2
UFC Fights - Season 1
Rescue Me - Season 5
In Plain Sight - Season 2