US mag EGM rises from the dead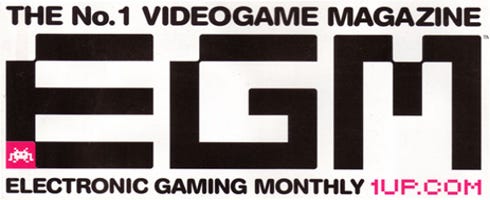 Looks like former Ziff Davis mag EGM -- allegedly killed in the recent 1UPocalypse -- was only mostly dead, because its original founder, Steve Harris, was able to collect enough scraps to glue EGM back together again.
Harris has entered into an agreement with former publisher Ziff Davis to purchase a plethora of EGM assets, like trademarks and publishing rights. Apparently, the fervently loved publication will relaunch during the second half of 2009.
"The re-launch of Electronic Gaming Monthly represents a welcome opportunity to continue delivering quality content to gaming enthusiasts," said Harris in a press release. "I feel honored to once again be associated with this respected magazine. The talented writers and designers who built upon EGM's original vision have left behind a publication that is uniquely positioned to be successful."
With EGM's superstar staff flung to the far corners of the Internet , however, we can't help but wonder what form this relaunch will take. Regardless, though, some EGM is better than none, right?
Expect more info out of E3 next week.